Greyhound Racing Tips For Thursday 19th November 2009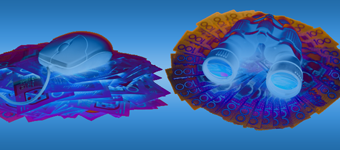 Greyhound Racing Tips for Thursday 19th October 2009 with Tips tonight from Sandown Park (Victoria), Dapto (New South Wales), Albion Park (Queensland), Angle Park (South Australia) and Mandurah (West Australia).
A heap of high quality greyhound racing coming our way tonight including the 8 heats of the Group 1 Melbourne Cup and the Group 2 Bold Trease Carnival Cup from Sandown. Amity Bale has been such a dominant force in staying races that she has literally scared the competition away, and for the first time in a long while the Bold Trease Carnival Cup will be run as a straight out final, when they didn't receive enough nominations to run heats. Also on tonight are the four semi finals of the Group 3 Dapto Auction series.

With tonights Greyhound Racing coming from Sandown Park (Victoria), Dapto (New South Wales), Albion Park (Queensland), Angle Park (South Australia) and Mandurah (West Australia), lets just recap our track advice for those tracks.
Sandown Park is considered one of the best two turn tracks in the country and plays reasonably fairly, although there is a slight bias towards railers and greyhounds on the speed.
Dapto is a track greyhounds either handle or they don't. Favouring early speed greyhounds over all distances, it is one of the few tracks in Australian Greyhound Racing where dogs can race extremely wide and still make ground. Look for greyhounds with exposed form on the track.
Albion Park was the first track in Australia to move to the finish-on lure system and it is definitely the better of the two Queensland TAB tracks. A lack of depth in a lot of races can cause upsets at Albion Park when favourites are over-rated or suffer interference. Tread warily when betting on the corner start 600m races; and the 700m races will often throw up odds-on favourites that have alot of weakness about them.
Angle Park is all about leading to the first corner, class dogs will knock up winning in South Australia as their is a definite lack of depth, even at higher grades. Again be wary of betting in 600m and 700m events at Angle Park as in many cases it is just the last throw of the dice for connections and there are very few genuine stayers.
Mandurah can be a punters graveyard, the 492m distance, 647m distance and the 302m distances are corner starts and even the 405m start is only a short run before the corner. Good beginners are decidedly advantaged as are the red boxes over all 3 shorter distances.
For all the tips for tonights big Group 1 Melbourne Cup heats, see our Melbourne Cup Preview. We will cover tips for all our other races here, so make sure you read both in conjunction for full coverage of tonights racing.
Sandown Greyhounds – Race 1 – Box 1 – Gioves Thunder
Gioves Thunder was about as impressive as can at Horsham on Tuesday afternoon in a 5th grade final. Beginning very quickly he carved out a huge lead and held on for a 5 length win in 23.08. Might get tired in the run to the line but will surely lead a long way early and has won 3 of his past 4 starts including a 30.08 effort from box 2 here 3 starts ago.
Group 2 Bold Trease Carnival Cup – Sandown Greyhounds – Race 8 – Box 5 – Amity Bale
It is absolutely impossible to tip against Amity Bale who has proven unbeatable in staying races in recent times. Has now won 4 Group 2 races in a row with out even losing a heat run and is bordering on being included right next to National Lass as one of Australia's greatest ever stayers. Is shooting for her 17th staying win from 22 starts over the journey and is showing no signs of slowing up. If staying races attracted the same kind of prizemoney as sprint races do, she'd already be our highest stakes earning greyhound. As it stands tonights win will take her to just short of $300,000 in career earnings.
Group 2 Dapto Auction Semi Final 1 – Dapto Greyhounds – Race 3 – Box 6 – On Parole
The Adele Powell trained On Parole won her heat here last week in a very handy 29.94, which having drawn this weakish first semi final, gives her a lazy 8 length break over her next fastest qualifier Dabeer Zargon in box 1. Has to contend with box 6 but should be able to stop in the back straight shoot over the road to Macca's for a "Happy Meal" and still return in time to find the post first here. If the other 7 started yesterday, they still wouldn't be beating here tonight.
Group 2 Dapto Auction Semi Final 2 – Dapto Greyhounds – Race 5 – Box 8 – Puddy Muddles
If Puddy Muddles can handle the wide box, he is the easiest of winners in this second semi final. Lager Scorcher from box 4 looks the only likely challenger early but is about a half second slower over the entire journey, so Puddy Muddles just needs to begin and stay out of trouble and class will see him home.
Group 2 Dapto Auction Semi Final 3 – Dapto Greyhounds – Race 7 – Box 1 – Odnoc David
The third semi final is a very tough race with the class greyhound Jedd Lion drawn to disadvantage out in the 8 box where he has won just once in 6 starts. Can't tip him here based on that, especially with speedy Gohan Girl boxed directly inside him. Tipping a rough result through Odnoc David who is a son of Elite State and bound to enjoy the rails draw and the inevitable trouble outwide despite not yet having won race, but is getting his first start from and inside draw.
Group 2 Dapto Auction Semi Final 4 – Dapto Greyhounds – Race 9 – Box 2 – Valiant Journey
The Carruthers family are on fire at the moment with daughter Courtney smoking up the tracks with Magic Sprite and Mum Jane starts Valiant journey here who has won 3 and placed 3 of 9 starts. The daughter of Rapid Journey has started here 5 times for 3 wins and won her heat last week running 30.35 from box 1. Will face a slightly tougher task from box 2, but still looks the obvious winner.
Australian Racing Greyhound Dog House (NTBBA – Greyhounds Never To Be Backed Again)
Me Boss (New South Wales)
Bikini Beach (Queensland)
Autumn Honey Bee (New South Wales)
Teaman Titch (Victoria)
Sculpted (South Australia)
Miss Opie (Victoria)
Australian Racing Greyhound Kennel (Dogs To Follow)
Monique's Doll (New South Wales)
Goodesy (New South Wales)
Pulp (New South Wales)
Billy Bobaggings (New South Wales)
Hurricane Luke (New South Wales)
Similar Greyhound Racing News