Greyhound racing tips for Wednesday 9th August 2017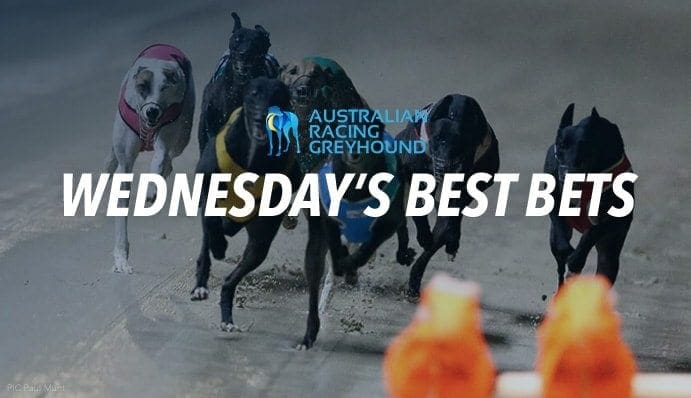 BANG! We got the job done yesterday with two of our selections saluting well and both coming from behind early to win as expected. Zipping Jacy (Dyna Tron x Yarramundi Flash Aug '15) took the straight to run down Master Rico but always looked like he would get there after overcoming a little interference; and we secured $3.40 about his chances.
Crash Bandicoot (Collision x J's Robin Jul '15) looks set for a rejuvenation of his career in Victoria under Anthony Azzopardi. He ran 25.87 (best) but for having to rail up early, was never in doubt. We managed to get $2.20 about this greyhound who was backed in as short as $1.70 late in betting. The greyhound heads next to Horsham, a track which will suit him ideally. He is entered for a 410m race on the 12th August but we'll see the best of him once he gets out over the 485m trip.

On the downside yesterday, both our each way hopes couldn't find a place. Ailla (Magic Sprite x Mon Cherie Feb '14) looked a great each way bet, and again we got $19 about her; but she just continues to find enough trouble to miss a place. Has been jumping from wide draws at the Ipswich 400m start and having no luck. We may give her one more chance from an inside draw or a change of track. Just pen the run of Stately Boy (Surf Lorian x Stately Sapphire Jun'15) who was in one of the roughest races of the night at Gosford with two greyhounds coming down. Our selection had no chance after suffering some of the worst of the interference and was spat out the back of a traffic jam early.
Yesterday's Greyhound Tip Results
| Turnover (Units) | Our Avg Price | Avg SP | Avg Bet | Value (Units) | Return (Units) | Strike Rate | Profit/Loss (Units) | Profit On Turnover |
| --- | --- | --- | --- | --- | --- | --- | --- | --- |
| 32 | 3.64 | 7.55 | 9.65 | 6.01 | 44.8 | 50% | +12.8 | +40% |
Eight days in to Australian Racing Greyhound's greyhound tips have produced a slight 10% loss in our punting funds, but we're very confident that the majority or of our pricing and picks are on the right track and will produce results. We've not yet had a clean sweep of results and are only down 11.45 units with a strike rate of 32%. We expect both figures to improve applying our methods.
August Greyhound Tip Results
| Turnover (Units) | Our Avg Price | Avg SP | Avg Bet | Value (Units) | Return (Units) | Strike Rate | Profit/Loss (Units) | Profit On Turnover |
| --- | --- | --- | --- | --- | --- | --- | --- | --- |
| 114 | 2.82 | 4.57 | 5.67 | +2.85 | 102.55 | 32% | -11.45 | -10% |
The Meadows Greyhounds
Best Bet: Race 10 Box 1 Myrniong Blaster
The Terry Kingcott owned and Anthony Azzopardi trained Myrniong Blaster (Seek And Destroy x Eastern Culture Feb '15) has been thereabouts at two runs since a 30.59 win here at this track and distance, but gets the ideal draw today score his second win from eight attempts here. Loves to get down to the rail and has a tendency to jump left so the box one draw suits perfectly, where he has started four times for three wins. Value will be our biggest issue as he may be over bet in this field from this draw – do not take unders about this fellow.

Myrniong Blaster Betting Strategy
| Bet Type | Assessed Price | Bet Units | Confidence |
| --- | --- | --- | --- |
| Win | $2.88 | 6 | Good |
Cranbourne Greyhounds
Best Bet: Race 7 Box 8 Pancake
Pancake (Barcia Bale x Amlin Girl Dec '15) debuted at a Sunday Sandown Park meeting and came away victorious from box two in 30.08. Wasn't brilliantly away that time, but may not have to be here either. Looks to have a good clear length on the rest of the field early and was very strong to the line at Sandown, so distance and start pose little risk. Trained in Devon Meadows so sure to have trialled here and our main concern is similar to our first bet, that she gets drastically over bet.

Pancake Betting Strategy
| Bet Type | Assessed Price | Bet Units | Confidence |
| --- | --- | --- | --- |
| Win | $2.25 | 8 | High |
Ballarat Greyhounds
Best Bet: Race 7 Box 7 Metallic Zip
Metallic Zip (Barcia Bale x Gold Affair Two Dec '15) is a litter brother to our Australian Racing Greyhound News Printed Edition dog to follow Hoo Gur Affair who is ripping through the grades in Victoria, winning all three of her starts at The Meadows in good time. Similarly Angela Langton has done a good job placing Metallic Zip who has won three of four starts and is unbeaten here at Ballarat. This is not a put in takeout opportunity here with Horsham first section record holder Sudoku Flash lining up in box one and looking a moral to lead what is really a tough race. With a moderate beginner to his outside, Metallic Zip looks the likely greyhound to challenge Sudoku Flash on the corner and we like him to be too strong in the run to the line. We'll be getting good value here to play with Sudoku Flash a moral to be over bet from box one, having won all five of his last five starts.

Metallic Zip Betting Strategy
| Bet Type | Assessed Price | Bet Units | Confidence |
| --- | --- | --- | --- |
| Win | $4.75 | 6 | Good |
Angle Park Greyhounds
Best Bet: Race 11 Box 3 Kensa
Kensa (Spring Gun x Little Bit Fancy May '14) hasn't been racing with the same kind of vigour her earlier career suggested was evident, but hasn't had any luck at all at past starts and gets her chance to atone here from box three with slow beginners drawn in boxes two and four. The favourite will jump from box one and is likely to jump odds-on in the markets, so we should be able to secure a nice each way price about Kensa who will be a moral to getaway with or after the leader. Great each way play at odds.

Kensa Betting Strategy
| Bet Type | Assessed Price | Bet Units | Confidence |
| --- | --- | --- | --- |
| Win & Place | $4.00 | 4 Win & 4 Place | High |
Albion Park Greyhounds
Best Bet: Race 9 Box 3 Bon Knocka
Bon Knocka (Don't Knocka Him x That's Emma Lee Dec '14) looks a moral to lead this field from box three in what is the only 520m race on the entire Albion Park race card. Just has to clear Sapphire Queen from box one early and has a vacant box inside him for extra room to move. Will get a little pressure from Mighty Nimrod to his outside, but Bon Knocka will be too strong in the run to the line for that fellow. Value will be our issue as our selection does look a standout, but cases can be made for other runners including Morayfield Swift from box eight so we're hopeful of securing at least $2.50 about this greyhound.

Bon Knocka Betting Strategy
| Bet Type | Assessed Price | Bet Units | Confidence |
| --- | --- | --- | --- |
| Win | $2.88 | 8 | High |
Today's Greyhound Tip Results
| Turnover (Units) | Our Avg Price | Avg SP | Avg Bet | Value (Units) | Return (Units) | Strike Rate | Profit/Loss (Units) | Profit On Turnover |
| --- | --- | --- | --- | --- | --- | --- | --- | --- |
| 36 | 3.35 | 5.48 | 5.90 | +2.55 | 106.2 | 40% | 70.2 | 195% |
Similar Greyhound Racing News