Cranbourne Greyhound Racing Club get boost from Andrews Government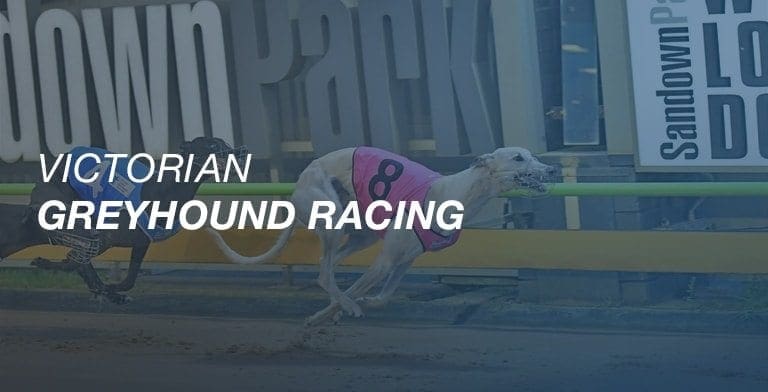 Cranbourne Greyhound Racing Club has received a boost from the Victorian government with the Andrews Labor party investing in infrastructure upgrades.
The Minister for Racing Martin Pakula was at Sunday's Cranbourne Cup to announce $76,000 for an infrastructure upgrade and more than $58,000 for three race day events, as part of a joint funding package worth more than $375,000.
"The Government is investing in infrastructure upgrades at Australasia's largest racing training complex, which attracts visitors to the region and sustains hundreds of local jobs," he said.
"The new deck will provide a great view of the racetrack and a fantastic entertainment space for the community."
GUIDE: HOW TO BET ON GREYHOUND RACING
The new entertainment deck area on the ground floor level of the existing grandstand was officially opened, and provides additional viewing and entertainment space for racing and community events. The fully furnished facility offers direct access to bars, food and bathroom facilities, along with outdoor heaters and televisions.
The Cranbourne Cup horse racing event, held on Sunday October 14, is Cranbourne's biggest race day of the year with entertainment for the whole family, live music and complimentary shuttle buses.
Member for Cranbourne Jude Perera said he fully understood the importance of racing to the Cranbourne area.
"The Cranbourne Cup is a big day for racing and a big day for our community and we're supporting the cup to ensure families and racegoers have a great day out," he said.
Families can also look forward to a day out at the 2018 Melbourne Cup Day on November 6, with six races on the program at Cranbourne, along with live music and entertainment.
The only Australian event with thoroughbred, harness and greyhound races on one program, the 2018 Tricodes Night on Saturday November 17 features DJ Darren Watson along with the three codes' animal welfare programs.
Both events will also offer a range of children's activities, including pony rides, dodgem cars, a cup-and-saucer ride, rock climbing wall, chair-o-plane ride, inflatable slide and face painting.
Cranbourne Turf Club is providing more than $117,000 towards the race days, Harness Racing Victoria is contributing more than $100,000 towards the deck. Country Racing Victoria is providing $12,000 towards the Cranbourne Cup and $2000 towards the 2018 Melbourne Cup Day.
Since 2014, the Labor Government has provided more than $1.9 million to support 22 infrastructure projects and 36 race day events for the three Cranbourne racing clubs and at the thoroughbred training complex.
"On behalf of the three racing clubs here in Cranbourne, we thank the Victorian Government for its generous support for these race days and infrastructure boosts at Cranbourne Racing Centre," Cranbourne Turf Club CEO Neil Bainbridge said.
While many members of the Labor party in Australia are on the record as being anti-greyhound racing, the Andrews Government has been careful not to ostracise fans of the sport after NSW Premier and Liberal leader Mike Baird was largely brought undone by his controversial ban on greyhound racing.
More Greyhounds News