Good Odds Harada packing a punch at stud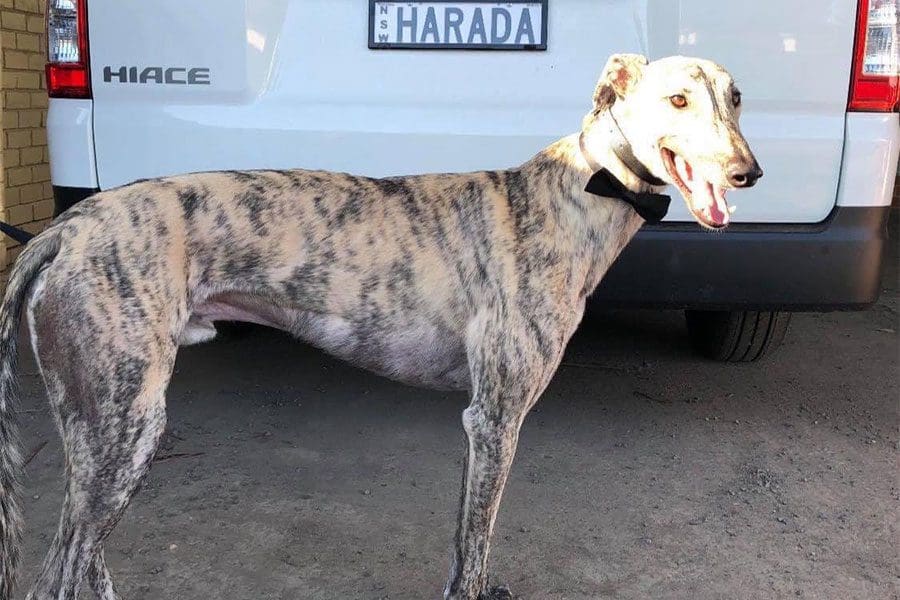 Named after former world boxing champion Fighting Harada, 2019 Million Dollar Chase winner Good Odds Harada is now becoming a formidable force on the stud scene.
Jackpot Ethics (x Red Sox Ethics) was a brilliant winner over the 400m at Bulli yesterday for trainer Mark Forner, saluting by five lengths in a best of the day performance of 22.34. It was the red brindle chaser's sixth win from just 14 starts, with his sister Elsie's Ethics keeping her perfect career record of two wins from two starts intact with a 19.18 winning performance over the 340m for trainer David Smith.
Fittingly, Harada's biggest win as a sire to date occurred on Million Dollar Chase Final night back on May 7, with We Don't Share (x Book Of Luck) taking out the MDC Maiden Final over the 520m in a solid 29.99 for trainer Jodie Lord.
With some promising litters in the paddock, including four dogs and four bitches out of Shesa Felon, mother of Castle Warrior, winner of the 2022 Bulli Gold Cup, Castle Archer and How Not Too, it's evident as to why breeders are showing great interest in the son of Collision and Solar Pak, who won 36 career starts and over $1.3 million in earnings.
With an array of sires currently available for prospective breeders, it's those little nuances that separate the serious contenders on the stud scene, with trainer Frank's son Matt providing a valuable insight into "Harry's" personality.
"He has a beautiful temperament and is the perfect gentlemen," Hurst told AustralianRacingGreyhound.com
"He's never done anything wrong and we are definitely finding that in his pups.
"Everyone who has used him so far is absolutely rapt and gushing full of praise for how his pups are.
"They all comment on how well behaved they are, how easy they are to break-in and the sheer size of both the dogs and bitches."
It's no surprise his pups are considered heavyweights, with Harada himself tipping the scales throughout his career at an average weight of 35kg.
For such a gentle giant, his early speed and strength is what made him a formidable force on the racetrack, with early sectionals of 4.89 at The Gardens and 5.39 at Wentworth Park, carving out overall personal bests at those tracks of 29.41 and 29.34 respectively.
His wins spanned from 400m up to 535m, on both the one- and two-turn circuit varieties, reiterating his versatility. The brindle beauty was also a renowned adventurer across Australia, victorious at both Albion Park and The Meadows and finished second in the 2019 Group 1 National Sprint Final at Cannington.
Straws are $1,800 and available by contacting Tracey on 0423 935 172.