Cyndie's Magic carves out unique distance final record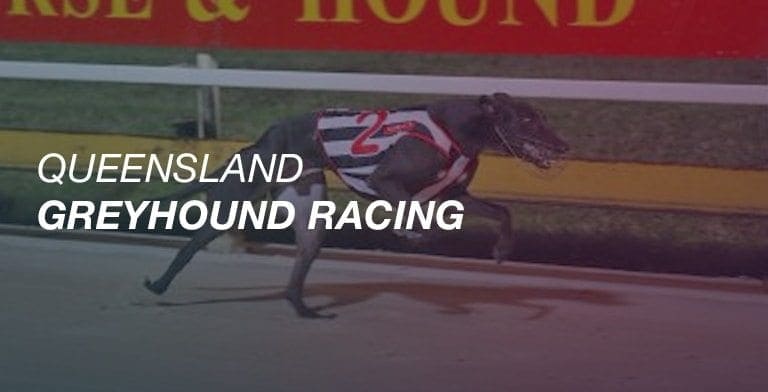 It's noteworthy that since the turn of the century the Queensland all-distance champion Cyndie's Magic is the only greyhound which has managed to make the same major distance race final for three successive years.
In 2015 Cyndie's Magic finished sixth behind Dzecko. She then finished a solid second behind My Boy Brodie in 2016, beaten just three-quarters of a length.
In Thursday night's Albion Park Gold Cup final Cyndie's Magic snatched third place right on the line after coming from a long last early, well beaten but courageous to the end behind the high-flying superstar Fanta Bale.
It's worthy of mention that across the history of Australian racing, only six 'half-milers' have made the same major race final for three consecutive years.
Often deservedly rated as the greatest string of performances in a major race anywhere in the world, the effort of the great stayer Bold Trease to annex four successive Sandown Cup's is a feat unlikely ever to be matched.
Yet those four consecutive Sandown Cup wins, achieved in 1986, 1987, 1988 and 1989, have overshadowed another series of remarkable efforts achieved by the Hall of Fame inductee during his long and illustrious career.
Prior to scoring his first victory in the Sandown Cup, Bold Trease had scored a narrow win in the Victorian final of the National Distance Championship, defeating the smart Club Stroller by a head, at Sandown. This propelled him into the National Distance Championship final, run that year over 704 metres at the Gabba.
A year later, Bold Trease made the Victorian final yet again (that year run at Olympic Park over 732 metres), but was beaten just over half a length into third place by Mystic Hope.

Then, in 1988, Bold Trease made it into the Victorian final for a third successive time, becoming the first and only greyhound to achieve this feat. This time he again finished third, behind his great rival High Intensity, who went on to take the National Distance Championship final, run at Wentworth Park that year.
Yet, that's not all. In September 1986, Bold Trease made the final of the Sir John Dillon Memorial but was beaten a head by the champion Pharaoh's Mask. He made the final again in 1987 and scored a brilliant three and a half lengths victory. He missed the race in 1988, but in 1989 he again made the final, running a creditable fifth behind Rules. Once again, Bold Trease is the only greyhound to have ever made three Dillon Memorial finals.
So, not only did Bold Trease win four straight Sandown Cups, he also made the finals of two other major races on three occasions. Just for good measure Bold Trease also made the final of another three major distance races twice.
How does this compare with other stayers in Australian history?
While I don't have records for every major race ever contested since the start of racing behind a mechanical lure in 1927, I have found five other stayers who have made the final of the same event for three successive years.
Those five are, in chronological order of their racing careers: Michele Cherie, Miss Coroneagh, Kirsty's Charity, Tonight's Wish and Ringside Fire.
NSW stayer Michele Cherie made the final of the Association Cup, then run over 732 metres at Harold Park, in 1977, 1978 and 1979, finishing fourth, third (beaten a half head and a half head) and fifth.
Tasmania's champion stayer Miss Coroneagh won the Tasmanian National Distance Championship State Final in 1981 and 1982 and finished fourth in the 1983 run-off.
The great Kirsty's Charity made the final of the NSW National Distance Championship State Final in 1988, running last behind the smart Whip Tip, and then seventh behind Mary Casey in 1989, although she injured a shoulder in that race. Finally, in 1990, Kirsty's Charity showed just how good she was, winning the event by 12 lengths.
Tonight's Wish made the final of what is now the DDC Launching Pad but was then the Dandenong Dry Cleaners, run over 715 metres at Sandown, in 1997, 1998 and 1999. Tonight's Wish won the 1997 event, finished seventh in 1998, but bounced back to take the race again in 1999.
Tonight's Wish also made the final of the Roy Maidment Memorial in 1997, 1998 and 1999. Tonight's Wish finished second in 1997, scored a strong win in 1998 and ran fifth in 1999. He is therefore the only stayer other than Bold Trease to have made the final of two major distance races three years in a row.
Notably, at the same time Tonight's Wish was competing at the top level, another Victorian stayer, Ringside Fire, made the final of the John McKenna Memorial in three successive years: 1997, 1998 and 1999. In 1997 Ringside Fire finished fourth, ran second in 1998 (Tonight's Wish made this final as well, but could only run eighth) and was sixth in 1999.
Is there anyone our greyhound historian Duncan Stearn has missed? We would love to hear about it. Comment below.