Irwin determined to fight water rule despite suspension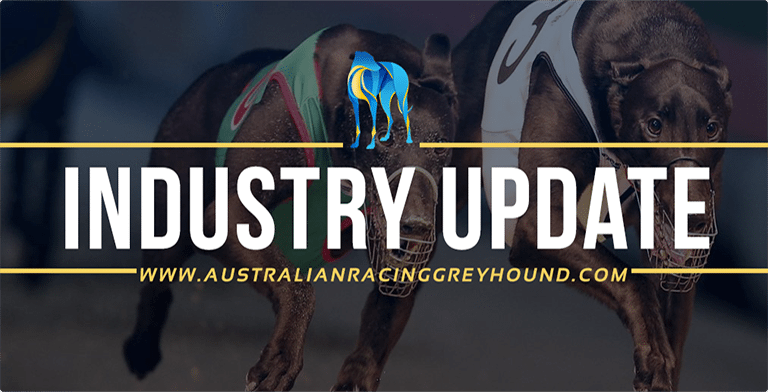 RESPECTED New South Wales conditioner Dave Irwin says he will not comply with Greyhound Racing NSW's race day hydration policy, despite being handed down a 16-week suspension on Tuesday.
Irwin, who trains at Warragai Creek, between Casino and Grafton, has been a staunch opponent of the new policy which was made mandatory on February 20, 2017.
Under the new rules, GRNSW supply sealed water bottles at all NSW tracks, with trainers required to provide their greyhounds with water in their kennels during kennelling on race day.
However, after failing to provide water to his greyhounds in their race kennels on nine occasions, Irwin was forced to face a GRNSW stewards' inquiry earlier this week charged with five breaches of LR 86(ag).
He was suspended for 16 weeks, eight of which have been suspended pending no further breaches of the same rule within the next 12 months.
Irwin, who has applied for a stay of proceedings and appealed the decision, says the whole situation has been a debacle.
"There was no consultation with the industry [regarding the water rule] in the first place," Irwin told Australian Racing Greyhound.
"It is very restrictive – the data they have got has used qualified vets, but their qualifications are limited to canines – but canine athletes, greyhounds, are a world apart from ordinary canines.
"They have used this data from people with no experience in greyhound racing over vets like Peter Yore and Brian Daniels, who have specialised in treating greyhounds for more than 30 years – it's an insult to their professionalism."
Irwin says GRNSW have failed to identify problems the new water rule is causing to welfare and the integrity of the sport.
"They haven't kept records regarding poor performances, the amount of dogs bringing up water in the catching pen after the race or the dogs spewing up water in their kennels.
"A lot of dogs are getting to the home turn and dying [on their runs because they have a gut full of water] – this could result in fail to chase certificates.
"It could lead to defrauding of the public because there are a heap of dogs which are more than six lengths slower than what they normally run.
"The stewards aren't doing their job properly – they don't want to cause any bad publicity by exposing what this rule is doing to the industry.
"We want all these injuries and incidents reported, we want the bad runs reported.
"On top of that – putting a stainless steel bucket into a small race day kennel is dangerous in itself – we have evidence of a heap of injuries from it."
The prominent conditioner said there should be no reason for greyhounds to need water in their kennels if they are properly hydrated prior to kennelling and pass a veterinary examination.
"Trainers in the industry hydrate their dogs on race day – there is no way in the world that a dog going into an air conditioned kennel that is passed fit by a vet can de-hydrate in a maximum of three and a half hours.
"It normally stays in the gut because they are already hydrated – so when the dog runs and exerts itself this results in them spewing it up or slowing down during the run when he starts to feel the pain from drinking the excess water."
Irwin says despite being handed down a suspension, he has not been scared into playing by the rules when he believes those rules jeopardise the health and wellbeing of his dogs.
"Our leaders are on the wrong foot – they think we are criminals, that we blood our greyhounds, gear them up with drugs – they have the opinion that we are the lowest people on Earth when we all know we look after our dogs and that their welfare is paramount.
"There is no way in the world I am going to go back [and play by their rules].
"I am not going to have these people stand over me and make me commit what I believe is welfare fraud over my dogs because they think I should give them water.
"Of the nine times I have been penalised [for not giving my dogs water] I have had six winners, two placings and one unplaced – they have continued to race well, which proves my dogs don't have a hydration problem.
"I hydrate my dogs before [I kennel them] so there is no way in the world they are going to get dehydrated and I look after them after the race – the proof is in the pudding.
"If this hydration is such a problem in greyhound racing where is the evidence? All we have had is theories by vets who have no experience in the industry.
"Victoria had a look at this rule two years ago and didn't want any part of it, yet here we are being martyrs and following this rule which has caused more problems than it has fixed."
Irwin is now calling on all trainers who have had problems regarding the water rule to submit their experiences to him in order to get the policy overturned.
"I hope to establish at the appeal that the rule is wrong and my final aim will be to get the rule thrown out or changed to at the very least allow it to be at the trainer's discretion whether or not water is put in the kennel.
"Heaps of people have come up to me and said they support what I am doing and told me what has happened with their dogs, but when you ask them for it on paper so I can produce the evidence they go missing.
"They don't want to get in trouble off the stewards…they are s*** frightened of the hierarchy thinking that they are going to be picked on and mistreated.
"I have got 50-60 cases and evidence – and I am now asking for more people to stand up and show a bit of backbone by reporting any cases of injuries, [sickness] and disappointing performances that are a result of this rule."
Similar Greyhound Racing News