My Hacienda's rewarding triumph for Valeria and Mel Cleghorn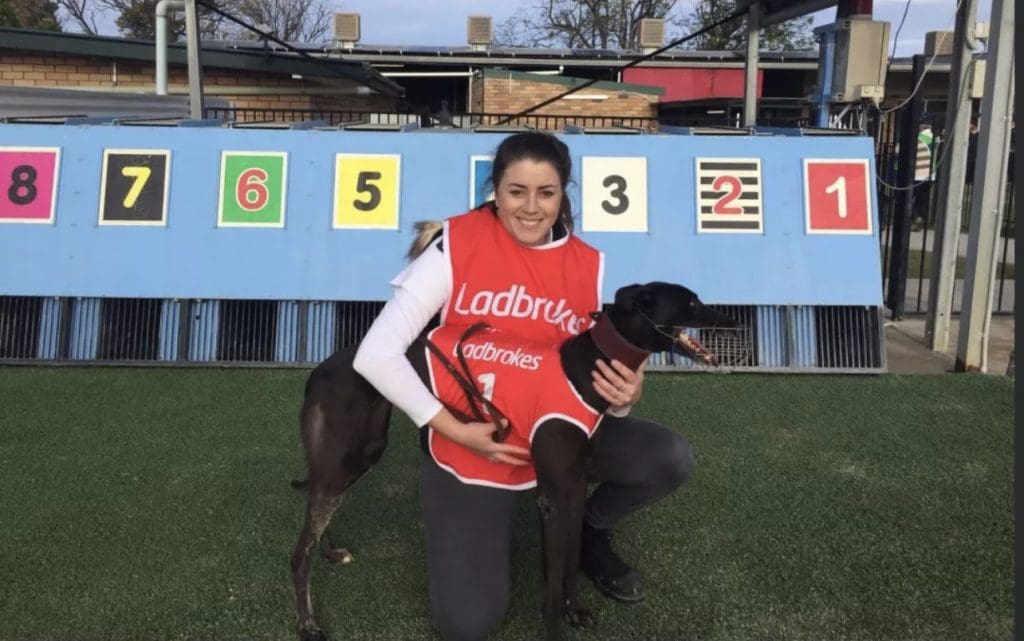 Race three at Gunnedah last Thursday may have seemed like a normal, stock-standard race to everyone else, but to mother and daughter duo Valerie and Mel Cleghorn; it was a fitting reward for months of anguish with their chaser My Hacienda.
Stepping out over the 340m from box one in her first start since mid-April, the daughter of Dyna Villa and My Kinloch 'shanghaied' off the inside alley, taking the early lead and streaked away from her rivals in the home straight to score by 7.25 lengths in 19.68.
Back in February, the 23kg pocket rocket was dragged down and subsequently fell in a 340m maiden event at Tamworth, resulting in a pinched spinal cord and confined to a cage for five weeks with extremely limited mobility.
"She had to be walked on a lead with a towel underneath her belly to aid her movement," Mel Cleghorn told AustralianRacingGreyhound.com.
"After a week and a half, she slowly started putting weight back on her leg, but her reflex was still slow.
"Her recovery routine involved lots of swimming and tender, loving care and when we let her off the leash in the yard, it was like nothing had happened to her."
After a vet clearance, My Hacienda was ready to return to the race track and suffered another unfortunate setback, slipping at the boxes in a 302m event at Moree, forcing Cleghorn to spell her yet again.
After drawing box one over the 340m at Gunnedah last Thursday, Mel was bullishly confident that this was her best chance yet to break through for her maiden victory.
"After a few weeks off she drew box one and at juicy odds of $21 (with greyhound bookmakers), we knew if she jumped they wouldn't beat her."
"The rest was history and the win was extremely satisfying for us and the most satisfying we've had, knowing all the work we put into her, just to get her back to the track."
This beautiful story of love and perseverance reiterates a common denominator amongst every greyhound conditioner that patience is a virtue and a must-have for any greyhound participant, regardless of their age, knowledge and experience in the industry.
Gunnedah Race 3 June 2 2022 Maiden Heat (340m) – My Hacienda (19.68)
---
---
Similar Greyhound Racing News