Participants left frustrated with more rules announced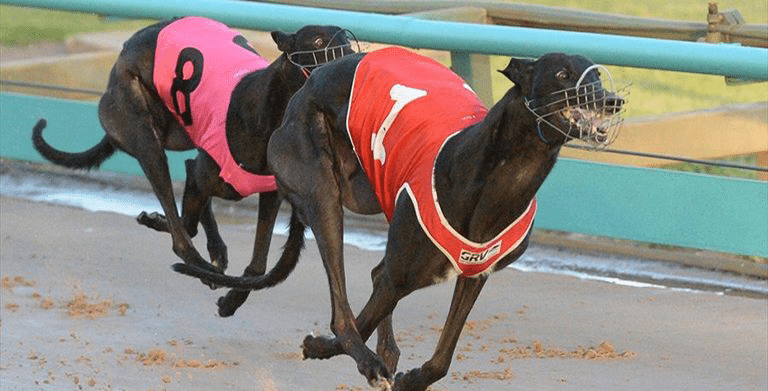 GREYHOUND racing participants are growing concerned at the direction of the industry as more rule changes are expected to come in from March 1, 2018.
The rules are being introduced by Greyhounds Australasia and cover a wide range of subjects, including out of competition testing, treatments prior to racing and new treatment record requirements.
One of the new rules will be changes to the definition of what a prohibited substance is under GAR 1.A prohibited substance will now be defined as a substance which effects one or more of the mammalian body systems, such as the nervous system, cardiovascular system, the respiratory system, the digestive system, the musculoskeletal system, the endocrine system, the urinary system, the reproductive system, the blood system and the immune system.
Under the new rules, treatments within 48 hours prior to a race will be prohibited, including vitamins administered by injection such as Vitamin B12, Vitamin B-Complex and Vitamin C, as well as agents which can affect calcium and bone metabolism. Bi-carb soda, which some trainers use as a daily supplement on feed to stop conditions like acidosis and tying up, will also be considered a prohibited substance according to a table of examples released by GA as it is a 'buffering agent'.
GRV is asking its participants to provide comment on the rules before they are adopted. Participants were given just over two weeks to respond, up until February 16.Greyhound Racing South Australia (GRSA) also posted the new rules on its website; however Greyhound Racing NSW (GRNSW), the Queensland Racing and Integrity Commission (QRIC), Racing and Wagering WA (RWWA) and the Office of Racing Integrity (Tas) failed to do the same.
Brett Bravo, who trains dual group 1 winner Striker Light, conceded he hadn't seen the new rules yet, but said he felt offering feedback was pointless.
"I have given up plenty of my time over the years to go to meetings and seminars where there have been top trainers putting great ideas forward and they never listen to us," Bravo said.
The leading trainer said the authorities are over-regulating the industry with too many rules; to the point where many participants are considering giving the game away.
"I am one of the lucky ones that is financially secure – I don't need to do it; I do it because I love training greyhounds.

"There are plenty of people though who have big mortgages and don't know anything but the industry.
"I don't think we have to worry about the greenies shutting us down, the authorities will do it themselves as they are making the sport un-workable."
Fellow Victorian trainer David Geall says he understands the rules have to be enforced to catch cheats and protect the integrity of the industry, but added he feels the authorities are now over regulating and this is forcing the good people out of the game and simultaneously discouraging new people from getting involved.
"I use these natural substances on my vet's advice on occasions when I feel it is needed to help a dog recover from a hard race or trial," Geall said.
"Trainers don't need to use these all the time but some greyhounds don't recover as quickly as others and using these after races and when required will now show up in out of competition swabs which is ridiculous.
"They've got to stop punishing the good people and treating them like the small percentage of people doing the wrong thing."
Geall believes it is hypocritical that participants are continuously being slapped with new regulations while the authorities are not held accountable for decisions which have been made that have not improved the greyhounds' welfare on the track.
One issue he is passionate about is racetracks and post race accidents. He believes many dogs are not chasing the new hoop arm properly which is leading to more interference with dogs easing and running off the track. He says the solution to this issue is simple – listen to the trainers.
"Instead of spending vast amounts of money on scientific university studies and consultants, the powers that be should listen to trainers and take immediate action to replace these hoop arm lures with the smaller types used in Tasmania and New Zealand and they should be spending the money on improving existing tracks to bring them in line with the new Horsham track.
"At the end of the day, if we can reduce race interference and injuries to greyhounds and minimize non chasing greyhounds by supplying a lure that makes them want to chase it, that is what is going to keep race fields full, keep participants in the industry and enjoying it, and also encourage new people in to the game.
"This is not scientific; it is just common sense."
It's not just the Victorian authorities which aren't being held accountable – NSW has been dealing with issues surrounding its tracks for 12 months. There was more drama last week when Friday's Gosford meeting, which was moved to the Central Coast due to The Gardens being shut down due to track issues, was also abandoned due to the racing surface being deemed unsuitable for racing. NSW also lost its Wentworth Park meeting on Wednesday.
The Queensland industry is also going through a rough patch, with falling greyhound numbers as the state struggles to fill fields and full race meetings.
More Greyhounds News