Stringer's impressive duo showing plenty of style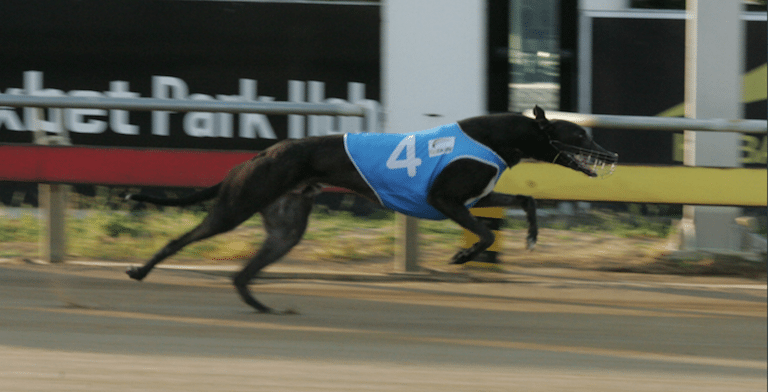 TASMANIAN trainer Mick Stringer has high hopes for his regally-bred litter mates Styles (Black Magic Opal x El Brooklyn Jan '16) and Hemsworth which will be looking to extend the brilliant start to their careers when they line up at Launceston on Tuesday.
The pups are owned and bred by Seona Thompson, who won Friday's Group 1 Melbourne Cup with Aston Dee Bee, and are veterans of just three and two starts respectively.
Styles is the most recent winner of the pair, scoring a handy 26.19 win at Hobart over 461m last Thursday. He has faced the starter three times for two wins and a second – his only defeat being a narrow second behind Hemsworth at Hobart on November 16.
Hemsworth has a 100 per cent strike rate thus far, winning twice, including a fast 26.11 Hobart performance earlier this month.
"They are doing everything right at this stage and I couldn't be happier with them," Stringer told Australian Racing Greyhound.
"They look like they are going to progress through the grades here fairly easily – they'll have about 20 starts here and then they'll go home to Seona in Victoria.
"It's a good way to start them out – by the time they go home they should have a few wins to their names and plenty of race experience.
"I'm lucky to have a good association with the Thompsons – I have trained a few dogs for them over the years and they have sent me plenty of handy ones."

Stringer struggled to separate the two and said it is too early to say how far they will go, but believes they will make nice city types on the mainland.
"They have both shown above average ability," he said.
"There isn't much between them. If you put them against each other six times you'd probably come out three apiece.
"They are brothers to Despacito which won the Great Chase in Victoria and performed well in his heat of the Melbourne Cup – so it is a very good litter."
Although they are suited over more ground, both dogs are drawn over the 278m short course on Tuesday. Hemsworth will jump wearing pink in the fourth event, whilst Styles has drawn box four in race six.
Stringer says both dogs should race well when they line up on Tuesday afternoon.
"They are scamper races, but they are the right grade for them and you may as well try and win them while they are on offer.
"I think the blue dog [Hemsworth] will be looking for further later on, but with that being said I expect them to handle themselves well on Tuesday – I wouldn't have put them in there unless I thought they'd have a chance."
Stringer will have a few nice chances on Tuesday including maiden bitch Little Bala (race two box eight), and Le Baz (race eight box six). He also says his talented racer Arugula (Vee Man Vane x Precious Native Feb '15) should go close in the 600m race of the day from box two.
"She is a smart bitch. She has won quite a few races – she is probably just shy of top grade but she has plenty of ability.
"She won first up at Wentworth Park in a heat of the New Sensation so she is no slouch. She is versatile too – she can sprint and stay so she is a nice bitch to have in the kennel.
"It is a good field on Tuesday and there is plenty of depth. There are a few in there which could test her, but if she jumps in front I don't think they'll beat her."
Racing at Launceston this Tuesday kicks off at 12.27pm.