Victa Damian salutes in Howard Ashton final for Rasmussen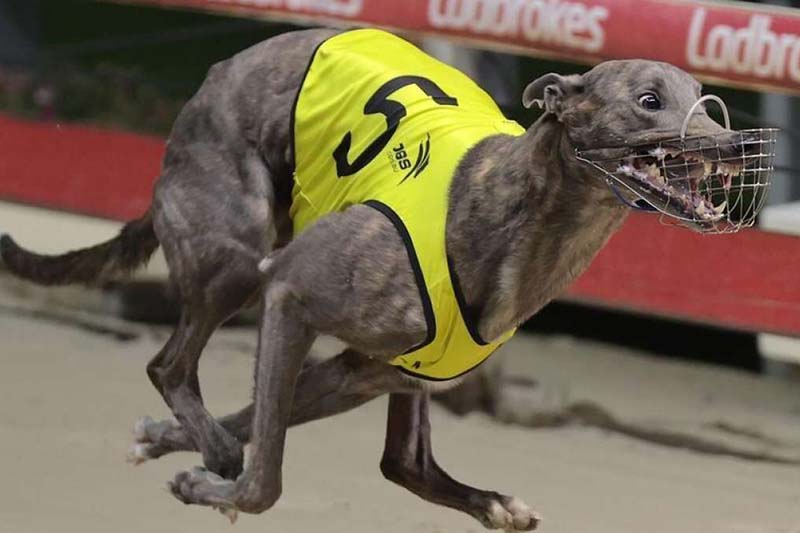 All eyes were on Victa Damian in the Group Three Howard Ashton Final on Thursday night.
After equalling the Angle Park track record two starts ago, running the 520m trip in 29.86, the question was asked whether he could smash the clock yet again in the Howard Ashton.
The Fernando Bale x Victa Polly chaser has now strung three wins together and has 13 wins and two placings from 19 starts, while earning $221,730 in prize money as well as being a Group One winner in the process.
Jumping from the inside box, Victa Damian ($1.08) showed his sheer class, winning by a thumping 9.25 lengths over the Tony Rasmuussen-trained Live It ($4.50) and the Tim Richards-trained Coorong Cam ($2.80 with greyhound betting sites)
Trainer Lisa Rasmussen continues to show elite ability as a trainer with her star chaser having won his past three at the Angle Park track by a combined 27.7 lengths.
The Howard Ashton final was a showcase of the Rasmussen clan's rich ability in greyhound training with seven from eight starters being prepared by Lisa and Tony, the husband and wife powerhouse.
2023 Group 2 Howard Ashton (Angle Park, 530m) – Victa Damian (30.21) T: Lisa Rasmussen
Victa Damian is currently second favourite in markets ($9) for the upcoming Brisbane Cup to be run on July 7, and tied favourite at $5.50 with Alpha Zulu for the Maturity Classic in Victoria later next month.
Both runs in these 525m features are sure to guide the path for the Rasmussen trained runner. Victa Damian is paying $12 to win the Melbourne Cup, which will put him on a collision course with other top chasers, with the likes of Amron Boy ($9), Wow She's Fast ($10) and Kelsey Bale and Baby Jaycee ($18).
2023 Group 3 Howard Ashton
2023 Howard Ashton Results

Angle Park530mGroup 3$25,000 to-the-winnerThursday May 25 202330.21

1st

1

Victa Damian

T: Lisa Rasmussen30.21 – $25,000

2nd

6

Live It

T: Tony Rasmussen30.869.25 lengths $6,500

3rd

8

Coorong Cam

T: Tim Richards31.0512 lengths $3,250

4th

7

Victa Tara

T: Tony Rasmussen31.2414.5 lengths

5th

2

Victa Marli

T: Tony Rasmussen31.4017 lengths

6th

3

Victa Speed

T: Tony Rasmussen31.5218.5 lengths

7th

5

Victa Tony

T: Tony Rasmussen31.5318.75 lengths

8th

4

Victa Alby

T: Tony Rasmussen31.6821 lengths
---
---
Similar Greyhound Racing News