Amron Boy is 'crazy and we love it', say connections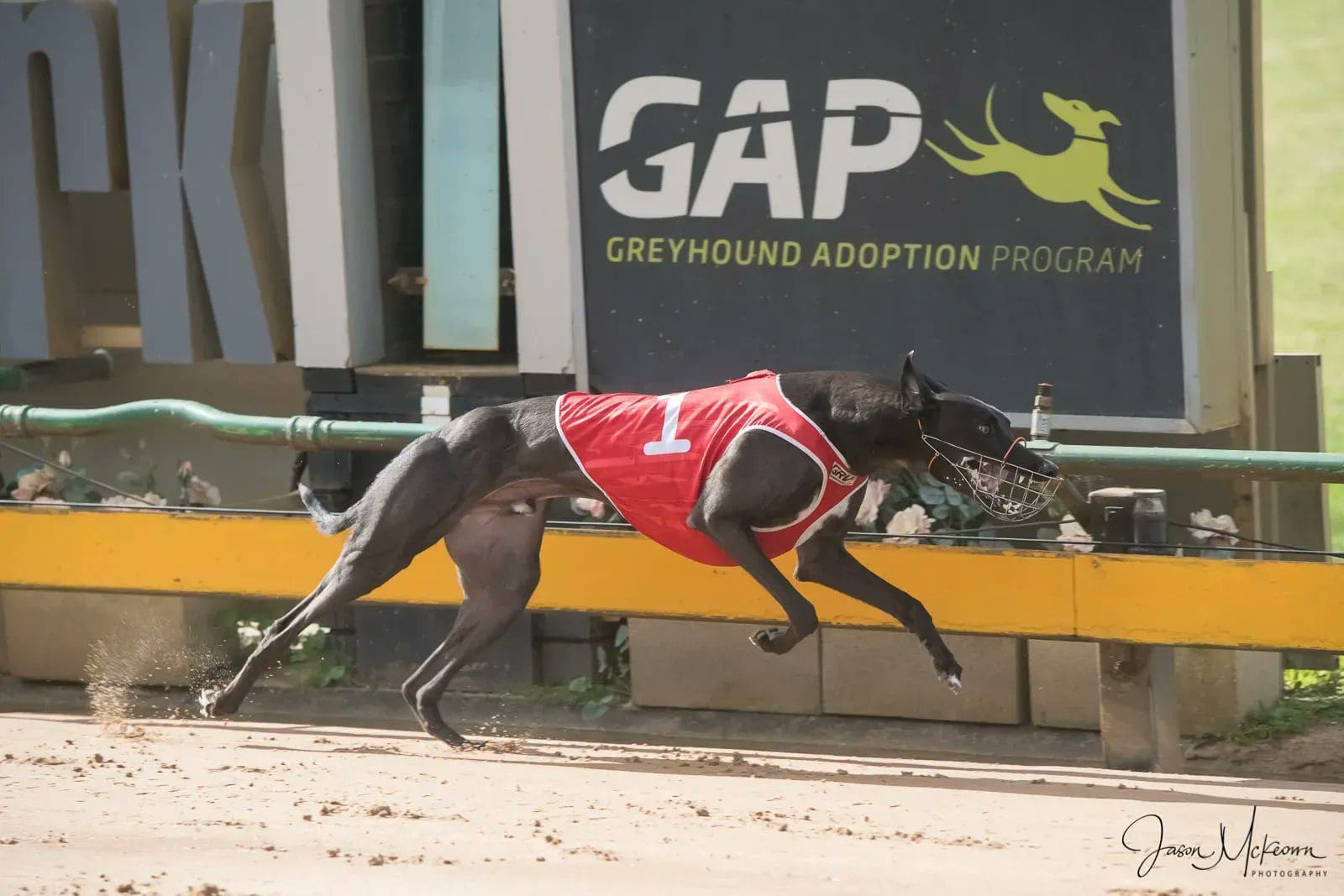 Connections of Amron Boy know he's mad and they love it that way.
It is this mentality that has his trainers Brooke and Jamie Ennis quietly confident of yet another strong showing in the Group 1 Silver Chief at The Meadows on Saturday night.
The precocious two-year-old was a stunning 12-length victor in his heat over 525m last weekend.
And in an ominous warning to the rest of the field in the feature worth $142,750, the emerging star and $2.30 with greyhound betting sites has drawn box three for the final.
This was after scorching through his heat in the fastest time of 29.45 seconds, showing nous and courage beyond his age to cut across and find an opening from box eight.
Amron Boy's lead only continued to increase from there.
2022 Group 1 Silver Chief Heat 5 – Amron Boy (29.45)
---
"He's a mad rail dog. If you watch the replay, he drops in on the fence at the first turn from box eight," part-owner Brett Nye told Australian Racing Greyhound.
"And he didn't do much wrong after that.
"He's drawn where he wants to be (for the final). When you've got a dog with Jamie and Brooke, you know you're going there with a good chance.
"That's because they do everything right and their greyhounds are always in terrific condition."
Despite getting the attention of the greyhound-racing community around Australia, Amron Boy's camp won't be getting too carried away before Saturday night's race.
"If the race pans out his way, he'll do his job and the result will take care of itself," Nye said.
"But there are some fast dogs in there and it's going to be hot early.
"The start is the key. If he starts well, he'll put himself in a good position.
"As long as he gets around safely, then we can move on to The Phoenix."
Before his near-record Silver Chief heat performance, Amron Boy was very competitive against one of the best greyhounds in the country.
He finished less than a quarter of a length behind Wow She's Fast in a Showdown special event on Melbourne Cup Night, crossing the line in 29.16 seconds over 515m at Sandown Park.
2022 Sandown Showdown – Wow She's Fast (29.14)
---
"I was there to watch it live. I actually went along with Kelly and Brett Bravo to cheer on Paddy Wants Pats in the Melbourne Cup," Nye said.
"A lot of people were saying it was disappointing, but I didn't see it like that at all."
"My grandfather (Jim Psaila) who also owns the dog was with me. We weren't disappointed, and I'm sure Jamie and Brooke weren't.
"He just did his thing, and Wow She's Fast – what can you say about her?
"He was mixing it with one of the best. Those conditions probably suited her as well – it was his first two-dog race."
Nye is not too fussed on the form Amron Boy will take into the world's richest greyhound race – the $1.65 million Phoenix – at The Meadows on Saturday.
He just wants his gifted young chaser to pull up from his Silver Chief assignment with a clean bill of health.
"Just get around safely and pull up well. And hopefully he draws a good box on Sunday when the box draw is done," Nye said.
"My grandfather is going and he's the main owner of the dog.
"He should be credited for his rearing. He's been producing handy pups for 10 years.
"Him and Brooke and Jamie have had a handy connection producing dogs together over the past 10 years."
Meanwhile, Nye said he was disappointed Amron Boy's sister, Amron Lass, did not finish in Heat 3 of the Laurels Classic at Sandown on Thursday night.
She suffered a broken hock while in some traffic around the first corner of the 515m race.
2022 Silver Chief Classic Final Box Draw

The Meadows525mGroup 1 $100,000 to-the-winnerRace 89:04pm

3

Amron Boy

T: Brooke EnnisF: 1221Career: 30: 12-8-1

4 Amron Dan

T: Brooke EnnisF: 2641Career: 26: 8-6-2

5

Scofflaw

T: Jeff BrittonF: 2541Career: 24: 10-4-4

6

False Confidence

T: Aaron DebattistaF: 3111Career: 8: 4-0-4

7

Triumph

T: Jason ThompsonF: 2551Career: 26: 8-3-2

8

Euler Bale

T: Debbie ColemanF: 2111Career: 9: 6-1-0
---
Similar Greyhound Racing News