Bob Payne & Chairman's Cup: tips, odds & free bets for Wenty Park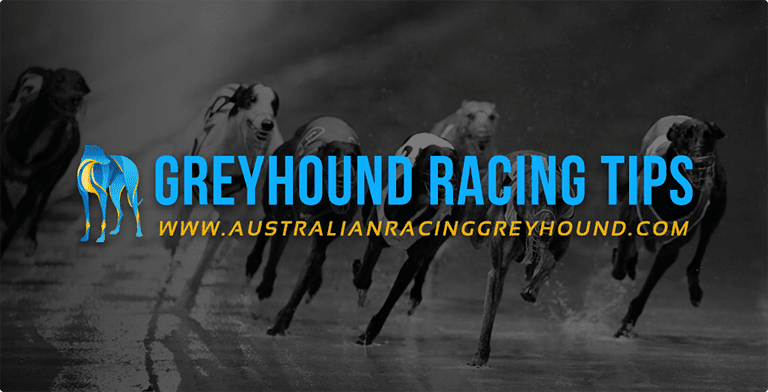 THE Group 2 Bob Payne Spring Sprint (520m) and the Group 3 Chairman's Cup (720m) are the highlights of Saturday night's racing at Wentworth Park.
Both finals have attracted some stellar greyhounds to the Harbour City, however the Chairman's Cup has been rocked by the scratchings of star bitches Fanta Bale (David Bale x Ucme Typhoon Aug '14) and Outside Pass (Head Bound x Tina's Show Sep '13).
The sprint race is also packed with quality featuring eight-time group finalist Up Hill Jill (Premier Fantasy x Where's Demonica Feb '15) and three-time group/listed winner Mister Twister (Collision x Double Twist Jan '15) which will start from boxes one and three respectively.

To help you back a few winners, Australian Racing Greyhound has comprehensively previewed each race of the night, with the best odds available from a wide selection of online bookmakers.
If you spot something you fancy having a bet on, be sure to check out the free bet offers exclusive to readers of Australian Racing Greyhound to give you some extra bang for your buck.
Race 1: Ladbrokes Cash Out Stakes 7:28PM

Warning: count(): Parameter must be an array or an object that implements Countable in /home/australianracinggreyhoundzzz/webapps/app-australianracinggreyhound/wpress/wp-content/plugins/Odds-Compare/vendor/guzzlehttp/guzzle/src/Handler/CurlFactory.php on line 67


This is a race where several greyhounds have genuine claims. Settled on On The Trowel (Spring Gun x Stitch Miss Mar '15) which loves an inside draw. He either comes out running or bombs the start completely so it's hard to be too confident, but if he can repeat his performance from four runs back he should be right in the finish. Wouldn't be taking skinny odds, but if you can snag around the $5 mark he is probably worth a cheeky bet.

Miss Splendamiro (Barcia Bale x Splendorous Sep '15) is hit and miss early but this race lacks genuine speed so if she can nail the start she should have no trouble finding the front. If she leads, she wins. Just not prepared to take the short odds from the bad draw.

Bad Boy Joe (Fabregas x Bad Girl Tilly Mar '15) isn't a great beginner but he is probably the most consistent beginner in the race. Should be running around the 5.60 mark early which is good enough to put him up there with this lot around the first turn and from there he can run a handy race.

Metro Princess (Cosmic Rumble x Fast Red Feb '15) is yet to begin well here at headquarters, but she has the good draw and can run on into the exotics.

Tips: 2 – 6 – 4 – 1
Race 2: A.Danks Last Run Off Leash Stakes 7:50PM

Warning: count(): Parameter must be an array or an object that implements Countable in /home/australianracinggreyhoundzzz/webapps/app-australianracinggreyhound/wpress/wp-content/plugins/Odds-Compare/vendor/guzzlehttp/guzzle/src/Handler/CurlFactory.php on line 67


Catch Me Curly (Djays Octane x Pie Thief Sep '15) has been beginning swiftly in recent starts and a repeat effort should see him go home a winner. In 10 starts he has only drawn inside box five once so there is a query as to how he will like being on the inside of other dogs, but if he gets out well he should land on the bunny and prove hard to catch.

Izzy Power (Lochinvar Marlow x Izzy Marlow Feb '15) has won three of his past four and tends to go well from the outside. He is also yet to miss a place from seven starts over this track and trip. Massive threat.

Kyah's Comet (Cosmic Rumble x Chasing Diana Jan '15) is probably better boxed on the other side of the track, but he is racing in great form and if he can get across from the pink he looks a danger.

Make A Million (Cosmic Rumble x Catch The Post Sep '14) is down on his recent form but can certainly run on his night. One for the exotics.

Tips: 2 – 7 – 8 – 1
Race 3: Ladbrokes Monthly Medal Ht 8.12pm

Warning: count(): Parameter must be an array or an object that implements Countable in /home/australianracinggreyhoundzzz/webapps/app-australianracinggreyhound/wpress/wp-content/plugins/Odds-Compare/vendor/guzzlehttp/guzzle/src/Handler/CurlFactory.php on line 67


Sharp Diamond (Kinloch Brae x Pah Leeze Jul '15) is having his first start for Mark Gatt after winning five of his nine starts down in Victoria. Steps up to the 720m trip for the first time, but has found a fairly weak field to make his 'half-mile' debut. If he can find a good spot early he should be right in the finish.

Mahalo Miss (Where's Pedro x Miss Hetti Jun '14) will be the likely favourite and she was far from disgraced when making her debut at the track in a heat of the Group 3 Chairman's Cup. If she leads she will be hard to catch.

Gate Blaster (Barcia Bale x Midnight Movie May '14) is bred to run the distance. Has had a few 600s to prepare for his first crack at the 700 and has found a field where he can be competitive.

Chaser (Knocka Norris x Physical Jul '14) is debuting over the longer trip. Raced here on Wednesday so the short backup is a slight concern, but he is an astute kennel so must be respected.

Tips: 6 – 5 – 4 – 3
Race 4: Ladbrokes Monthly Medal Ht 8:35pm

Warning: count(): Parameter must be an array or an object that implements Countable in /home/australianracinggreyhoundzzz/webapps/app-australianracinggreyhound/wpress/wp-content/plugins/Odds-Compare/vendor/guzzlehttp/guzzle/src/Handler/CurlFactory.php on line 67


Simon Keeping (Bekim Bale x Kim Keeping May '15) is a bit hit and miss but can really run when he gets it right. Box six does him no favours but he is good enough to put himself in the race and if he can reproduce his 42.40 run from a few weeks back he will be a massive threat.

Good Odds Bricky (Magic Sprite x Punk Angel Aug '14) looks the likely leader. He has been tiring in his races but with a few runs under his belt now we should be starting to see him run the trip out a bit better.

Bebington (Bekim Bale x Carol Beer Jun '14) is the interesting runner. Making his 700 debut but has carved out some slick times over 500 and 600 – if he can sustain his speed over the longer journey he may be a chance at big odds.

Tahiti Pearl (Glen Gallon x Avondale Duchess Jun '14) is another front runner which is in good form and must be respected.

Tips: 6 – 4 – 3 – 2
Race 5: Ladbrokes.com.au Stakes 8:58pm

Warning: count(): Parameter must be an array or an object that implements Countable in /home/australianracinggreyhoundzzz/webapps/app-australianracinggreyhound/wpress/wp-content/plugins/Odds-Compare/vendor/guzzlehttp/guzzle/src/Handler/CurlFactory.php on line 67


Barking Bad (Bella Infrared x Ebby Miss May '14) had absolutely no luck here last week in a heat of the Bob Payne Spring Sprint. He is drawn awkwardly in box six but this is a massive drop in class on his most recent runs and with any luck he should be going very close.

Effective Comet (Cosmic Rumble x Best Percentage Dec '14) could be the nuisance for our top selection. The blue bitch is better than her recent form reads and can get out of a box quickly – if she can find herself at the front of the field she should be there at the finish.

Runway Idole (Cosmic Rumble x Runway Ready Jul '14) is another quick beginner but she is drawn poorly.

Bella Can Do (Spring Gun x Smart Bond Apr '14) will be giving them a start but she is strong and can run on into some minor money.

Tips: 6 – 7 – 5 – 8
Race 6: Chairman's Cup final 9.20pm

Warning: count(): Parameter must be an array or an object that implements Countable in /home/australianracinggreyhoundzzz/webapps/app-australianracinggreyhound/wpress/wp-content/plugins/Odds-Compare/vendor/guzzlehttp/guzzle/src/Handler/CurlFactory.php on line 67


Mr Shire (Magic Sprite x Slick Exit Mar '14) is well drawn in the seven. He has been beginning better of late and if he can find a nice spot in the run to the line on the first occasion he looks the biggest threat to the favourite.

Billy's Bake (Barcia Bale x Evie's Entity Mar '15) was a bit disappointing in his heat, but that was his first look at the track and he can improve off that effort from the good draw.

Jalapeno (Kiowa Mon Manny x Brook Lee Apr '15) is well drawn in the eight – he doesn't like to be crowded so from the pink he gets the chance to make his own luck and run a cheeky race.

Tahlia's Way (Spring Gun x Miami Gold Oct '14) is awkwardly drawn but is racing in great style and can run a cheeky race.

Tips: 7 – 1 – 8 – 4
Race 7: Follow us on Facebook Stakes 9:42pm

Warning: count(): Parameter must be an array or an object that implements Countable in /home/australianracinggreyhoundzzz/webapps/app-australianracinggreyhound/wpress/wp-content/plugins/Odds-Compare/vendor/guzzlehttp/guzzle/src/Handler/CurlFactory.php on line 67


El Magnifico (EL Grand Senor x Little Grey Mar '14) had no luck here last week off box eight, but he gets his favourite box here tonight and should be hard to beat. Only a fair beginner but if he can punch up along the fence around the first turn they will struggle to hold him out.

Riley Tokaam (Don't Knocka Him x Skyela Tokaam Mar '15) is a weapon when he gets room to move early which is what he should get off box eight. He is probably the only greyhound capable of giving El Magnifico a start and a beating – although he will need to step well from the wide alley in order to get close enough in the early stages.

Spare Cash (Paw Licking x Proper Lucy Nov '14) has been racing well and does appear to be the pacemaker in the race. Query on whether he is strong enough late to hold out either of our top two selections.

Better Call Sloy (Cosmic Rumble x Best Percentage Dec '14) is a class greyhound which is drawn awkwardly, but should get a good run into the race on the outside of Spare Cash and can make his presence felt.

Tips: 1 – 8 – 4 – 5
Race 8: Bob Payne Spring Sprint Final 10:04pm

Warning: count(): Parameter must be an array or an object that implements Countable in /home/australianracinggreyhoundzzz/webapps/app-australianracinggreyhound/wpress/wp-content/plugins/Odds-Compare/vendor/guzzlehttp/guzzle/src/Handler/CurlFactory.php on line 67


Mister Twister (Collision x Double Twist Jan '14) is a star chaser and he should get every chance to punch up towards the lead in the early stages. Don't think he has the genuine burn to head off Up Hill Jill (Premier Fantasy x Where's Demonica Feb '15) but if he can sit just behind her around the first turn I think he will be too strong at the finish.

Up Hill Jill is a little gem and she loves Wentworth Park. Great beginner and she can carve out some nice times in the lead. Would not surprise to see her pinch it.

Watch The Wasp (Shakey Jakey x Midnight News Jan '15) looks beautifully drawn in box two. Not a great beginner but he should get a nice run behind the two leaders and he will be finishing very strongly.

Bekin Street (Bekim Bale x Serisier Street Sep '15) is a powerhouse sprinter and if he ever jumped well it would be a case of times and margins – he is that good. If he can get away fairly on Saturday night he can settle behind the leaders and run into the exotics.

Tips: 3 – 1 – 2 – 4
Race 9: @WPGrey on Twitter Stakes 10:27pm

Warning: count(): Parameter must be an array or an object that implements Countable in /home/australianracinggreyhoundzzz/webapps/app-australianracinggreyhound/wpress/wp-content/plugins/Odds-Compare/vendor/guzzlehttp/guzzle/src/Handler/CurlFactory.php on line 67


Aqua Cheetah (Cosmic Rumble x Dalta Bale Mar '14) is a group 1 winner and he drops massively in class on his most recent runs. Found bother here early last week – if he can begin well on Saturday night he looks the class runner and the one to beat.

Glengarrie Boy (Fabregas x Bad Girl Tilly Mar '15) looks the danger. Probably lacks the class of Aqua Cheetah but can get out of the boxes well and if he finds the front he could prove hard to catch.

Young Gun (Spring Gun x Implosion Girl Jan '13) runs into a hot field, but the old stager is racing well and is drawn ideally in the cherry to punch up and give some cheek.

Milky Jones (Spring Gun x Irish Marina Mar '15) is a last start winner and can handle a wide draw.

Tips: 3 – 4 – 1 – 8
Race 10: Wentworthpark.com.au Stakes 10:45pm

Warning: count(): Parameter must be an array or an object that implements Countable in /home/australianracinggreyhoundzzz/webapps/app-australianracinggreyhound/wpress/wp-content/plugins/Odds-Compare/vendor/guzzlehttp/guzzle/src/Handler/CurlFactory.php on line 67


Cracking race to close the night. Rockstar Stratus (My Bro Fabio x Midnight Quest Sep '15) is a very promising young bitch and she can handle a wide draw. Can be risky at box rise, but if she can work her way up towards the front of the pack in the charge to the first turn she'll make her presence felt.

Tristan Cannon (Surf Lorian x Are They Now Mar '15) has been racing well since heading down from Queensland. Gets every chance to push up from the inside and run a nice race.

Chunky But Hunky (My Bro Fabio x It's A Wrap Oct '15) is a handy type. Takes a few strides to get going but not a heap of early pace on his direct outside so should get room to move.

Shakes (Shakey Jakey x Sannette Kate Oct '14) is racing well. Not drawn well but with a clean beginning and some luck he can figure in the finish.

Tips: 8 – 1 – 3 – 4