Greyhound Racing Tips For Thursday 26th November 2009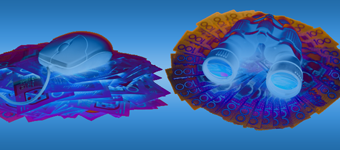 Greyhound Racing Tips for Thursday 26th November 2009 with Tips tonight from Sandown Park (Victoria), Dapto (New South Wales), Albion Park (Queensland), Angle Park (South Australia) and Mandurah (West Australia).
If you haven't jumped on the bandwagon yet get yourself set up with an account at Sportsbet. By using the Sportsbet Promo Code 27110 you can get yourself up to $200 in free bets just by opening a new account.
The highlight of tonight's racing is definitely the $175,000 to the winner final of the Group 1 Melbourne Cup. We've extensively covered the Melbourne Cup field and form in detail in our Melbourne Cup Preview, and you'll find our selections there. Also on tonight is the final of the Group 3 Dapto Auction Series, for greyhounds sold through the Dapto Puppy Auction.

With tonights Greyhound Racing coming from Sandown Park (Victoria), Dapto (New South Wales), Albion Park (Queensland), Angle Park (South Australia) and Mandurah (West Australia), lets just recap our track advice for those tracks.
Sandown Park is considered one of the best two turn tracks in the country and plays reasonably fairly, although there is a slight bias towards railers and greyhounds on the speed.
Dapto is a track greyhounds either handle or they don't. Favouring early speed greyhounds over all distances, it is one of the few tracks in Australian Greyhound Racing where dogs can race extremely wide and still make ground. Look for greyhounds with exposed form on the track.
Albion Park was the first track in Australia to move to the finish-on lure system and it is definitely the better of the two Queensland TAB tracks. A lack of depth in a lot of races can cause upsets at Albion Park when favourites are over-rated or suffer interference. Tread warily when betting on the corner start 600m races; and the 700m races will often throw up odds-on favourites that have alot of weakness about them.
Angle Park is all about leading to the first corner, class dogs will knock up winning in South Australia as their is a definite lack of depth, even at higher grades. Again be wary of betting in 600m and 700m events at Angle Park as in many cases it is just the last throw of the dice for connections and there are very few genuine stayers.
Mandurah can be a punters graveyard, the 492m distance, 647m distance and the 302m distances are corner starts and even the 405m start is only a short run before the corner. Good beginners are decidedly advantaged as are the red boxes over all 3 shorter distances.
Sandown Greyhounds – Race 5 – Box 3 – Magic Sprite
Very impressive young up and comer, Magic Sprite makes the trip all the way from Penrith in New South Wales for his young trainer Courtney Dibella, who is of course the daughter of Jane Carruthers of Rapid Journey fame. Magic Sprite has looked very impressive at his first 3 starts winning a maiden heat and final at The Gardens and then beating the promising Billy Bobaggings in a flying 30.32 at Richmond. Led from the outset last start and would expect a similar demolition job here.
Melbourne Cup Consolation – Sandown Greyhounds – Race 6 – Box 7 – Birthday Boy
Birthday Boy gets an idela draw to pick up a lazy $10,000 to the winner race havind drawn 2 slow begiinners to his inners and outer. Wasn't disgraced last start here in the heats finishing on well after getting held up early to run second to Mr Moorooduc. Has a good box 7 record and has been racing very, as evidenced by a Meadows win 2 starts back over Lord Ducal in a quick 29.67.
Sandown Greyhounds – Race 7 – Box 8 – Dentax Bale
The two ex-Sydneysiders True Kihael and Dentax Bale hold the race between them. Going with Dentax Bale who is ideally suited out in box 8 where he has started 6 times for 5 wins. True Kihael on the other hand was disappointing in the run to the line last week behind Prankster when passed by Pheonix Night. Is beginning better but doesn't seem to have the same finish and may just have had enough for now. Dentax Bale for mine, but on best form there wouldn't be much between them.
Group 2 Dapto Auction Final – Dapto Greyhounds – Race 6 – Box 2 – Puddy Muddles
Absolute race in 2 between Puddy Muddles and Jedd Lion in boxes 2 and 3. Puddy Muddles made it 6 from 11 overall and 3 from 5 here on the track with a comprehensive all the way win 29.81 here last week, winning by 6 lengths and leading practically all the way. Similarly Jedd Lion had to work early but come aaway for a good win in 30.17 which is 2.5 lengths slower than his 30.03 best. Have to go with Puddy Muddles who seems to be beginning very consistently and looks to have almost a length over Jedd Lion in the run to the post the first time.
Albion Park Greyhounds – Race 2 – Box 2 – Santino Marella
Santino Marella mades his staying debut here last week after always looking a stayer in the making during his sprinting and middle distance starts. Confirmed that point of view by winning last week in 42.05 by over 5 lengths from some staying types who have well and truly paid their dues. Connections have high hopes for the son of Surf Lorian so he would need to beating this lot convincingly to make those plans worthy of completion. Should be winning and winning easily.
Free $200 Bet At Sportsbet
Take advantage of our $200 Free Bet with Sportsbet. Just open a new account at Sportsbet from any of our links and you can be betting and winning for free on us. Use Sportsbet Free Bet Code 27110 when signing make sure your eligible for $200 in Free Bets.
Free $100 Bet At Iasbet
Sign up at Iasbet and use the Iasbet Promo Code ARG100 and you can get a Free $100 Bet on us. Just open a new Iasbet account from any of our links, use the Iasbet Bonus Code ARG100 when registering, deposit $50 and have a $50 bet, and your account will be credited with a $100 Free Bet with in 24 hours.
Australian Racing Greyhound Dog House (NTBBA – Greyhounds Never To Be Backed Again)
Me Boss (New South Wales)
Bikini Beach (Queensland)
Autumn Honey Bee (New South Wales)
Teaman Titch (Victoria)
Sculpted (South Australia)
Miss Opie (Victoria)
Australian Racing Greyhound Kennel (Greyhounds To Follow)
Monique's Doll (New South Wales)
Goodesy (New South Wales)
Pulp (New South Wales)
Billy Bobaggings (New South Wales)
Hurricane Luke (New South Wales)
Window Watcher (New South Wales)
Similar Greyhound Racing News