Bold Trease: WA sisters primed for their moment in spotlight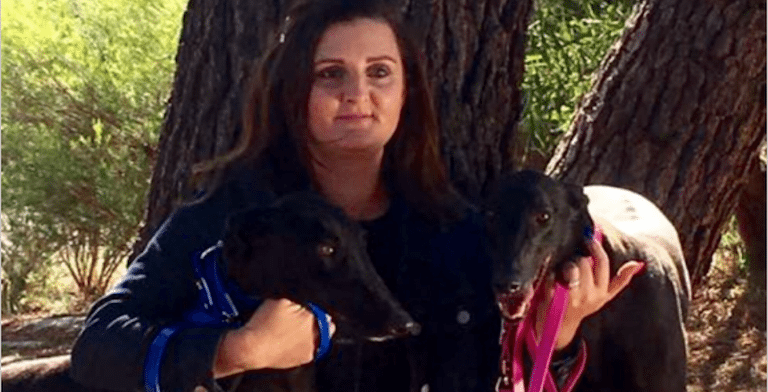 WA trainer Sarah Appleton Jones said it would be a 'dream come true' if one of her star litter sisters Moment To Jive (Mogambo x Sharon Monelli Apr '15) or Moment To Rumba could do enough to qualify for the group 1 decider when they each contest a heat of the Bold Trease (715m) at Sandown Park tonight.
The sisters, which are currently being trained in Victoria by Matt Lanigan, have both drawn box one in their heats, but each will face some stiff opposition against some seasoned group-class rivals.
Moment To Rumba will be the first to race, taking on the Queen of Australian greyhound racing, Fanta Bale (David Bale x Ucme Typhoon Aug '14) in the second heat of the night.
Moment To Rumba comes into the race in good form, having run a place at nine of her past 10 starts, including on debut over the distance at Sandown Park last week, finishing third behind fellow Bold Trease aspirant, Cadalora (Spring Gun x Reimburst Jun '14).
Appleton Jones conceded her bonny stayer will be facing the hardest task of her career, but says she will relish being drawn on the inside after a string of wide and unsuitable draws.
"She has got a tough job ahead of her," Appleton Jones told Australian Racing Greyhound.
"Rumba needed a bit more race experience at the track – so she has already had a race there over 700 and she went quite well.
"She has been super consistent and she handles the 700m racing with ease – she pulls up really well.
"She isn't super quick away so she does need a clear run, but hopefully she gets that from the inside.
"We were hoping for an inside box in the heats, but to get two box ones was a bonus and now we are just hoping they can use them."

Meanwhile, her slightly more credentialed sister will jump from the inside in the fourth and final qualifier. Moment To Jive, a winner of 11 races with 13 placings, comes into the race with one Victorian run under her belt – a third in a heat of the Group 1 Hume Cup at The Meadows last month.
Appleton Jones explained a minor setback has kept her kennel star off the track since then, but says she is primed for tonight's challenge up against dual group winning stayer Bogie Bekim (Bekim Bale x Bogie Skye Apr '14), and her fellow WA chaser Teddy Monelli (Mogambo x Jackie Bale Dec '14).
"She has only had the one start at The Meadows and she got a bit of a cut on her leg so she needed a little bit of time off, but she has been trialling and she has been going really well.
"I am looking forward to watching that race – it is going to be a great contest.
"Obviously Bogie [Bekim] is very strong and he will be hard to beat, but there are a few nice dogs in the race and I think Jive will race well if she can bring her A-game.
"Box one has made lives a bit easier for them, but they still can't make any mistakes."
The first two from each heat will progress through to the final which will be held next Friday night and is worth $100,000 to the winner.
Appleton Jones said she is glad she and her husband Richard made the decision to send their consistent racers across for the feature, whilst she also thanked Lanigan and his father Gerald for their hard work.
"It was definitely the right decision – we just don't have the amount of 700 races, if any some weeks, as they do in Victoria. If we wanted the dogs to be racing, we really had to look at sending them over.
"Matt and Gerald have gone above and beyond. They are fantastic and they have a similar setup that we do so I think it made the transition a lot easier for the girls.
"We absolutely dote on the two of them – I was crying at the airport when they left because you get so close to them and you just want them to be safe.
"It's a huge relief to know that Matt and Gerald treat them the same way – I'm glad they are in good hands."
As for her pick in the heats, Appleton Jones said it was like choosing between her children when asked to split the pair.
"Jive has better speed early, but I'm not going to rule out Rumba – she could be a surprise.
"Rumba is stronger, but Jive is probably the quicker of the two and she tends to have a bit more luck as she has more early speed, although there isn't too much between them."
The first heat of the Group 1 Bold Trease is race one and will jump at 7.12pm.
Similar Greyhound Racing News