Brisbane, Melbourne Cups on horizon for Amron Boy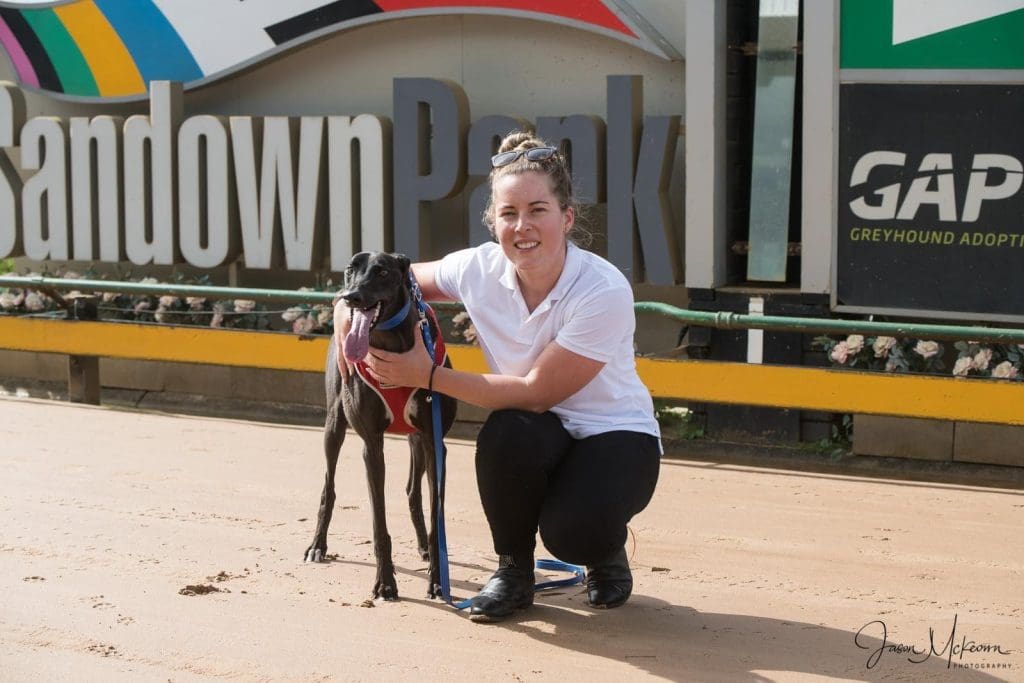 "Tonight the boy becomes a man"
The call rang out over Sandown Park as classy chaser Amron Boy took out the $100,000 spoils winning the Group One Harrison-Dawson on Thursday night.
He has won 18 times from 45 starts and earned $596,220, including two Group Ones and as co-trainer Jamie Ennis says the Harrison-Dawson performance proved his credentials once again as one of the nation's best.
MORE: AMRON BOY DISMISSES STRONG HARRISON DAWSON FIELD
"He has pulled up good," Ennis said.
"It was pretty relieving (to see him win).
"Obviously to have a dog that is highly regarded around the country is special.
"You really want to have a dog like him that can tick off big races like that one."
In his heat, he started from box one and finished second behind Trooper Tears in a time of 29.43. In the Final, he jumped from box two and smashed his time running in 29.13 showing how he relishes the inside boxes.
"In big races, box draw plays a big part of it," Ennis said.
"It's not only about having a good dog you need a good draw to go with it.
"He had a good draw last night and used it to win."
For now, stud talks will be put on hold as Ennis said he will tackle the Brisbane Cup over the 520m on July 7, for which he is an $8 favourite with greyhound bookmakers for.
Ennis says he only sees the kennel star getting stronger and more competitive in his runs which is sure to excite fans after his 4.47 length victory.
"He is definitely going to be heading to Brisbane," Ennis said.
"I would say he will go through the spring carnival and Melbourne Cup series.
"We will assess after the Melbourne Cup series what his future looks like.
"He is only going to be a three year old by then and still very competitive."
Similar Greyhound Racing News