Commissioners & board members being recruited for NSW greyhounds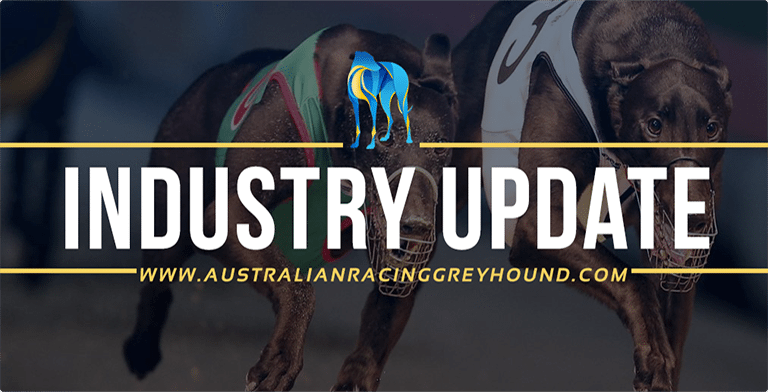 APPLICATIONS have opened for a Chief Commissioner and two Commissioners to lead the soon-to-be-established New South Wales Greyhound Welfare and Integrity Commission.
The announcement was made on Friday by Minister for Racing Paul Toole as a part of an update to emphasise that reforms are progressing within the NSW greyhound racing industry.
Additionally, positions are now being advertised for directors for the reconstituted Greyhound Racing NSW (GRNSW) board.
"These appointments will play key roles in implementing the reforms and repositioning the industry for a sustainable future," Toole said.
"It's important we appoint highly capable and experienced people who are committed to securing a competitive and sustainable industry that is recognised for its leading animal welfare practices."
The members appointed to the new GRNSW board will be a mix of independent and industry directors – as per the recommendations of both the McHugh report and the Greyhound Industry Reform Panel report.
The Welfare and Integrity Commission will also be established as a result of the aforementioned reports, both of which recommended the separation of the commercial and regulatory functions of the controlling body.
The Welfare and Integrity Commission will be responsible for setting and maintaining welfare standards as well as overseeing the integrity of greyhound racing and monitoring and enforcing compliance of participants.
Once appointed, the Chief Commissioner will be in charge of the establishment of the commission which will include transferring the regulatory and welfare functions of the industry from the current authority body, GRNSW.
"The creation of the independent commission is a key part of the reformed greyhound industry structure. Separating regulatory and commercial functions will improve governance, transparency and accountability," Toole said.
"I encourage applicants with extensive commercial or regulatory experience to consider making a contribution to the industry and to apply for one of the advertised positions."
Previously, the state government had announced it had committed $41 million to the NSW greyhound racing industry over the next five years to implement the pending reforms.
Of that money, $11 million is for the establishment and the initial operation of the commission, whilst $30 million will go towards improving animal welfare outcomes including track upgrades to reduce injury rates.
Australian Racing Greyhound contacted Paul Toole recently to quiz the Minister for Racing on the $41 million figure, how it was reached and whether the government believed the funding was sufficient for the greyhound racing industry, however Toole did not comment on those queries.
Australian Racing Greyhound has also questioned the costs of the reform process and estimated that the industry could be losing up to $24 million per annum.
More Greyhounds News