Rasmussen: Victa Damian a top chance for Golden Easter Egg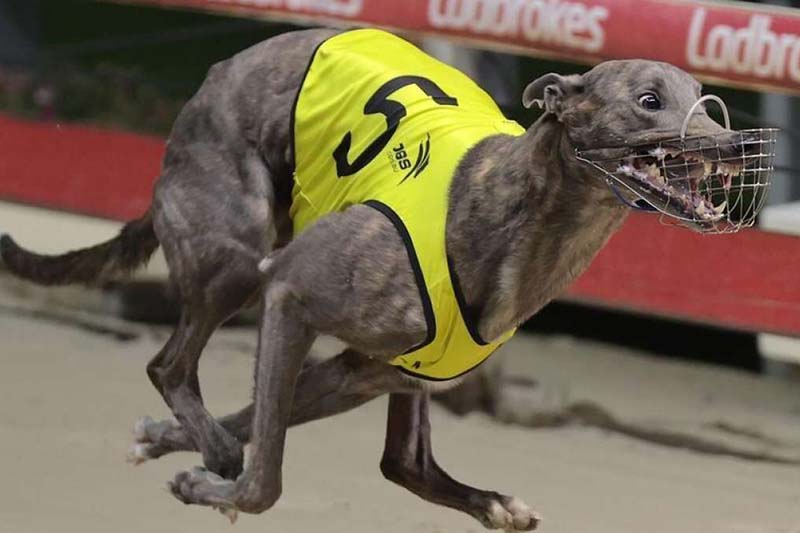 Tony Rasmussen is adamant he's struck greyhound racing's version of gold in Victa Damian ahead of his Golden Easter Egg heat at Wentworth Park on Saturday night.
And this is why he believes his standout two-year-old should still be able to progress to the semi-finals from the eight box.
Make no mistake, Victa Damian is a genuine future star.
The National Derby winner ran a typically impressive 29.63-second trial at Cannington two weeks ago in preparation for The Sandgroper on April 14.
This was after he fought back admirably to finish third in the Australian Cup after missing the kick.
He wowed fans at The Meadows in his heat a week earlier, saluting in 29.70 seconds over 525m.
Rasmussen is confident his young talent with nine wins from 13 starts will again step up this weekend, despite drawing the outside lane.
"The dog's ready to go, don't worry about that," he told Australian Racing Greyhound.
"I was a little disappointed with his box draw, but a good dog will win from any box, won't he?
"I've done something a little bit different this week – I haven't given him a trial in the middle.
"He's just been working up the straight at home.
"The flight to Perth and back knocked a little bit out of him.
"But at the end of the day he's a good dog – I don't think the box draw will worry him too much."
Rasmussen just hopes Victa Damian – with two wins from two races at Wentworth Park – can start well in the second Golden Easter Egg heat at the New South Wales home of greyhound racing.
If he does that, the $1.95 favourite with greyhound betting sites should go on and progress to next Saturday night's semi-final stages.
"If he just comes like he normally does and musters down the straight, he'll be in the race and won't get wiped out on the first corner," the veteran conditioner said.
"We all worked out that he likes Wentworth Park, so with a little bit of luck he'll be right up there."
Rasmussen was proud of Victa Damian's effort to run third in the Australian Cup after he was last at the first turn.
"He absolutely blew the start, I reckon. He's never come out that bad in his life," he said.
"To run third in that after what happened to him was an enormous run.
"Most people in Australia would say it was a real good run."
Importantly, Rasmussen said his kennel star pulled up well from his trial in Perth.
"Then I flew him over to Perth and trialled him, and he went 29.60 or something, which is an amazing feat for a young dog after his first time on an aeroplane," he said.
"And he pulled up like he'd never run the next day. He's an awesome dog."
Similar Greyhound Racing News