Thai Again Australia's Leading Greyhound Dam, Again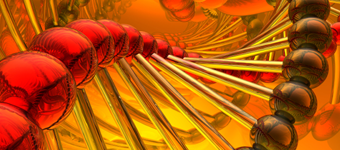 Just as El Galo has accomplished, Thai Again has persisted in the top rank as Australia's leading greyhound dam for the whole of 2009.
With the rankings out, and unchanged since June 2009, Thai Again (Token Prince ~ Thia Magic) still leads the Australian dam rankings with 41 points from Al Fresco (32), Roxy Reason (25), Texan Lady (23) and Tranquil Goddess equal with Go Shoopa on 20 points.
As seems to be the case this year, the majority of leading dams have failed to throw litters in years gone by that produced multiple group class greyhounds and the majority of dams in the Australian dam rankings are their by virtue of only one son or daughter.

However, the AGRA's approach to the rankings, whereby they only consider group race finals may also be partly to blame for the skewed results.
Thai Aigan, from the ever prolific Fletcher dam lines, is one of the few who gather points in the rankings from many of her progeny, which have included June 2006 littermates Hendrix, Repeated, Thai Alert and Radio Star (Hallucinate~Thai Again (Token Prince~Thai Magic)); as well as March 2007 littermates Brislane, Tian Hao Lee, Tian Hao Miss, Drover and Magnifique (Brett Lee~Thai Again (Token Prince~Thai Magic)).
Another with multiple performers, is another greyhound from the pre-potent Pringle/Hallinan damline Al Fresco (Royal Pilgrim~Prize Dancer), who has a July 2006 litter running for her that includes Octane Al and Mantra Lad (Pure Octane~Al Fresco(Royal Pilgrim~Prize Dancer)); and a February 2007 littter that includes Mantra Miss and Natalie Rass (Malfoy~Al Fresco(Royal Pilgrim~Prize Dancer)).
Third ranked Roxy Reason owes all her rankings points to just the one son, El Galo (Where's Pedro~Roxy Reason (Malawi's Prince~Playground)); as does equal ranked Go Shoopa, whose sole performer was Gunnadoo Magic (Token Prince~Go Shoopa (Awesome Assassin~Terrific Time)). With both those greyhounds retired, neither dam will make further inroads in the rankings this year.
Fourth ranked Texan Lady has benefited in the main due to just the one son from her March 2009 litter with Velocette (Bombastic Shiraz ~ Texan Lady (Fortress ~ Midnight Flirt)) scoring almost all her points, although litter sister Tapalyn did contribute running third in the Group 3 Sprinters Challenge behind Mantra Lad at Cannington back in April.
Listed below are the dam rankings for August 2009. The ranked positions are determined by a points system applied to group race finals only, on a sliding scale of points first to eighth.
Similar Greyhound Racing News