White's duo capable of causing Sandi's Me Mum upset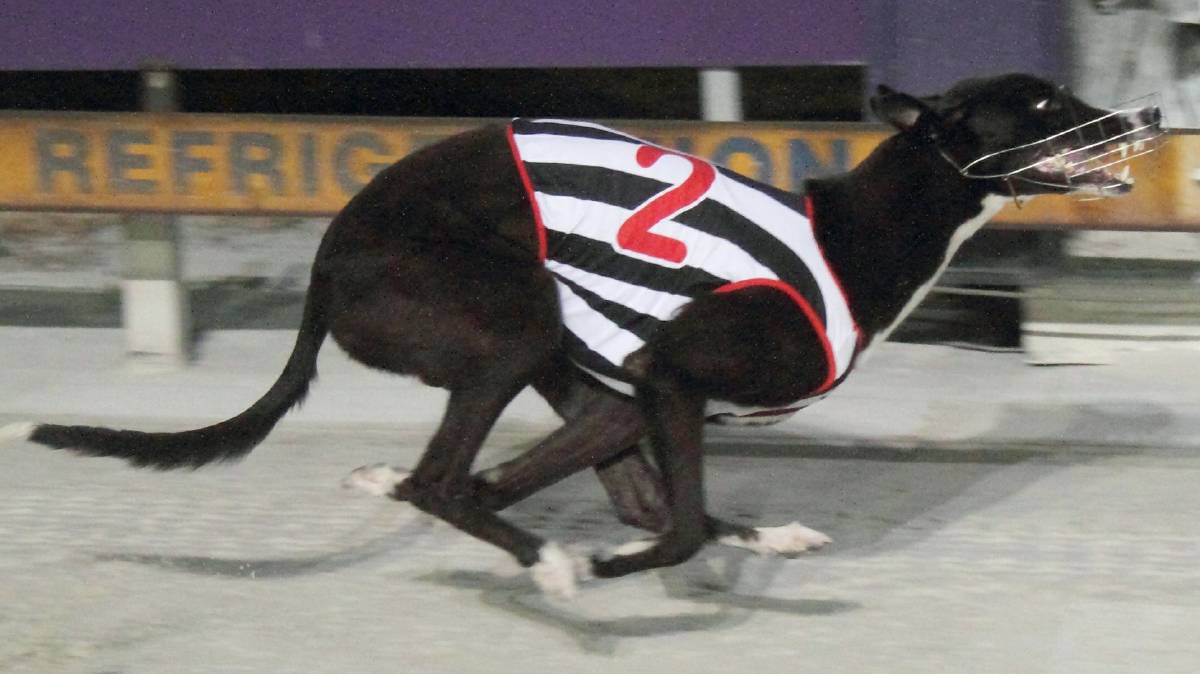 COREY White may not have won a heat of the $30,000 Sandi's Me Mum Memorial at Cannington last Saturday night, but the West Pinjarra trainer will still head into this weekend's final with two live chances.
His best shot at capturing the title appears to be the consistent Max Profit (Fabregas x Belron Cedar Jan '15) which finished third in his heat behind fastest qualifier Astrozone (Cosmic Rumble x Starlight Delly Nov '14).
The black dog led the race throughout the early stages, but felt the pinch in the run to the line, finishing four lengths behind the winner which clocked 29.85.
Although he was run down on the line, White said he was pleased with his kennel star's performance.
"I didn't expect him to win his heat – I just wanted him to finish top four to make it through to the final," White told Australian Racing Greyhound.
"He hasn't been racing over 500 for very long. He fractured his sesamoid back in October and since he started back this year he has been racing over 380m at Cannington and at Mandurah.
"Saturday's race was only his second 520 since he has been back, so I expected him to get a bit tired against some of the best dogs in the state.
"He has definitely needed both his runs, but he is getting back around the 30-second mark now so he is getting fitter and I think he is back to where he used to be."

Prior to being injured last year, Max Profit had stamped himself as one of the best chasers in the state. His record currently stands at 42 starts for 23 wins, seven seconds and eight thirds and $105,000 in prize money.
His biggest achievement was winning the 2017 WA Sprint Championship which booked him a spot in the Group 1 National final which was won at Albion Park by Jury.
Max Profit has drawn box three for the final this Saturday night and White gives his charge a good shot if he can find the lead this week.
"Both of his runs back over the 520m have been against top company and both times a super strong dog has landed straight behind him.
"This week I think he can find a bit more at the end with natural improvement and more fitness – and he does appear to be the main speed dog in the race so hopefully he doesn't have any trouble finding the front.
"If the others find a bit of bother behind him he could pinch a break on them."
White will also be represented in the decider by Dandalup Brutus (Bekim Bale x Rerod Rose Jan '15) which crossed the line third in his heat behind Decimal (Fabregas x Sialia Aug '15) and Trouper Monelli (Fernando Bale x Bingle Monelli Nov '15).
A winner of 18 from 54, White concedes he will need a bit of luck when he steps out wearing the green stretch vest.
"He can be hit and miss at box rise – but he does have the ability to come out flying," White said.
"He would need to this week to have a chance against this field – he has been doing most of his recent racing over 405m and he is probably a 29.90 dog at best.
"Whatever dog wins this week will be breaking 30 seconds, so he is going to need some luck, although he isn't totally without a chance."
The Sandi's Me Mum Memorial will be run and won at Cannington this Saturday night.