Greyhound Racing Tips For Thursday 1st October 2009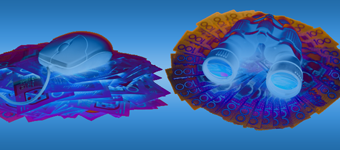 Welcome to Australian Racing Greyhound's Greyhound Racing Tips for Thursday 1st October 2009 with Tips tonight from Sandown Park (Victoria), Dapto (New South Wales), Albion Park (Queensland), Angle Park (South Australia) and Mandurah (West Australia).
Highlight of tonight's racing comes from Angle Park with the running of the Group 3 SA Oaks final for the young female chasers. Two lone South Australians, Delta Foxtrot and Crystal Scull, are attempting the impossible in trying to provide a local victory in the face of the other six Victorian border hoppers after the $22,000 first prize.
For the record the SA Oaks have been dominated by Victorian trained greyhounds in recent years and the last locally trained greyhound to win was Braakensiek for Colin Wachtel in 2002, who started her career racing in WA. Unfortunately with both locally trained runners tonight quoted as the two rank outsiders, that drought looks set to continue.

Sportsbet is still offering a free $50 bet without deposit is you enter the Sportsbet Free Bet code 27110 and you can get an Iasbet Free Bet of $100 if you deposit just $50 and place it on one of our Tips or your own selection.
With tonights Greyhound Racing coming from Sandown Park (Victoria), Dapto (New South Wales), Albion Park (Queensland), Angle Park (South Australia) and Mandurah (West Australia), lets just recap our track advice for those tracks.
Sandown Park is considered one of the best two turn tracks in the country and plays reasonably fairly, although there is a slight bias towards railers and greyhounds on the speed.
Dapto is a track greyhounds either handle or they don't. Favouring early speed greyhounds over all distances, it is one of the few tracks in Australian Greyhound Racing where dogs can race extremely wide and still make ground. Look for greyhounds with exposed form on the track.
Albion Park was the first track in Australia to move to the finish-on lure system and it is definitely the better of the two Queensland TAB tracks. A lack of depth in a lot of races can cause upsets at Albion Park when favourites are over-rated or suffer interference. Tread warily when betting on the corner start 600m races; and the 700m races will often throw up odds-on favourites that have alot of weakness about them.
Angle Park is all about leading to the first corner, class dogs will knock up winning in South Australia as their is a definite lack of depth, even at higher grades. Again be wary of betting in 600m and 700m events at Angle Park as in many cases it is just the last throw of the dice for connections and there are very few genuine stayers.
Mandurah can be a punters graveyard, the 492m distance, 647m distance and the 302m distances are corner starts and even the 405m start is only a short run before the corner. Good beginners are decidedly advantaged as are the red boxes over all 3 shorter distances.
Sandown Greyhounds – Race 5 – Box 1 – Punk Platinum
Punk Platinum is ideally drawn to continue her good box 1 form, where she has started 4 times for 2 wins and a second. Had box 1 here back in April 2009 when a good 29.80 winner and will go around at good odds here with overrated Cosmic Rumble starting from box 6. While Cosmic Rumble is better drawn off the track, his best form is in weak grades. Punk Platinum at the odds.
Sandown Greyhounds – Race 11 – Box 5 – Miss Fluffy
Poorly drawn but Miss Fluffy was very impressive winning last start at The Meadows from box 7. Ran a flying 5.01 first section there in leading all the way in 30.24. Will be well and truly in the lead here with a repeat beginning and has the pace to keep it going. Has won 8 of 18 starts with 6 minors and is out of a litter sister to Elektra, so lacks nothing on the scale of class.
Dapto Greyhounds – Race 6 – Box 4 – Puddy Muddles
Oddly named Puddy Muddles is making a big name for himself with wins at his past 3 starts at Dapto in 30.06 and Wenty in 30.57 and 30.58. Has run home well at all those wins and has won 4 of his 5 career starts. 3 of those wins have been from box 5, so should handle the 4 box tonight. By Surf Lorian~Kumta Chase so is very well bred.
Albion Park Greyhounds – Race 4 – Box 4 – Dashing Corsair
The small field suits Dashing Corsair back on his home turf after finishing fifth behind Take The Kitty in the Paws Of Thunder semi finals. Has some pressure on him here as the reigning National Sprint Champ, very few have been able to secure a Topgun start with the "expert" panels ignoring them for several years. Will be looking for a commanding and quick win tonight to bolster his chances of a start.
2009 Group 3 SA Oaks Final – Angle Park Greyhounds – Race 8 – Box 6 – Dyna Obelia
Andrea Dailly trained litter sister to highly rated Group 1 Paws Of Thunder finalist Dyna Lachlan who won well last week in 29.88, leading all the way from box 1. Bit more of a test from box 6 tonight but has the early pace and can lead all the way again. Has quick wins at The Meadows in 30.33, Cranbourne in 30.49, Sandown 29.84 and Bendigo 24.48. Has inherited much of the faimly speed and will take beating.
Free $50 Bet At Sportsbet
Take advantage of our $50 Free Bet with Sportsbet. Just open a new account at Sportsbet from any of our links and you can be betting and winning for free on us. Use Sportsbet Free Bet Bonus Code 27110 when signing up for a $50 Free Bet.
Free $100 Bet At Iasbet
Sign up at Iasbet and use the Iasbet Promo Code ARG100 and you can get a Free $100 Bet on us. Just open a new Iasbet account from any of our links, use the Iasbet Bonus Code ARG100 when registering, deposit $50 and have a $50 bet, and your account will be credited with a $100 Free Bet with in 24 hours.
Don't Like Our Tips? Lay Them At Betfair
If you think our selections can't win, you can make money by betting against us and laying the selection at Betfair. Follow any of our Betfair links to open a Befair account now and put our greyhound Tips to the ultimate test. Betfair is also the only site that allows you to get set at Fixed Odds on all greyhounds races Australia wide.
Australian Racing Greyhound Dog House (NTBBA – Never To Be Backed Again)
Me Boss (New South Wales)
Bikini Beach (Queensland)
Autumn Honey Bee (New South Wales)
Teaman Titch (Victoria)
Sculpted (South Australia)
Miss Opie (Victoria)
Australian Racing Greyhound Kennel
Uno Express (Victoria)
Monique's Doll (New South Wales)
Goodesy (New South Wales)
More greyhound news