Greyhound racing in time: Destini Fireball on top, Voodoo Magic's Darwin record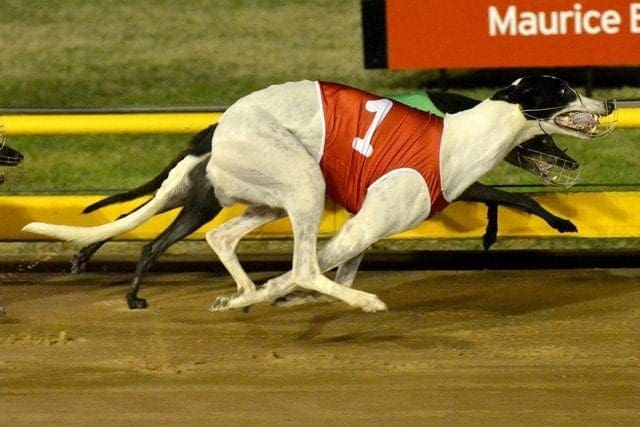 2016
NSW Labor leader was heading to the famous Dapto dogs to talk to participants in the midst of the NSW greyhound ban.
Duncan Stearn takes issue with the then NSW Premier Mike Baird's statements that NSW greyhound participants are incapable of reform.
GRNSW places and interim suspension on greyhound trainer Harry Sarkis over carcasses found on his property.
Accused trainer Harry Sarkis takes aim at the heavy handed over reaction from NSW government and GRNSW all matters around greyhound racing.
2015
Duncan Stearn covers the race career of the enigmatic 1960's stayer Bunyip Bint trained by the well respected Stan Cleverley.
2014
Rob Sheeley previews the interstate raiders chances in the Group 3 Darwin Cup heats.
Don Turner's Stew's Mistake takes out the feature event at a cold and rainy Virginia coursing meeting.
Victorian coursing greyhounds are preparing for the feature classic calendar event for the puppies, the Victoria Derby and Victoria Oaks meeting at Longwood.
The Steve White trained Clash Of Kings runs the fastest of the Group 3 Darwin Cup heats and draws the prized red rug for the $25,000 to the winner final.
2013
The Norm Rinaldi trained Destini Fireball wins the race now named in his honour, the Group 2 AWM Distance Title at The Meadows.
2012
Bye Bye Bucks wins the Group 2 Dapto Megastar for trainer Ken Lewis.
2011
The Peter Phillips trained Damek is in fine form ahead of the Tasmanian National Sprint Championships.
2010
Forty two greyhounds have been nominated for the NSW National Sprint and Distance Championships at Wentworth Park including Magnifique, Forty Twenty and Lochinvar Vogue.
The Ken Cheetham trained New Divide faces a best eight field in the return of greyhound racing to Newcastle at The Gardens.
2009
The Victorian Racing Minister Rob Hulls announces the establishment of the Victorian Racing Integrity Commission.
The Rachel Scott trained Voodoo Magic ran a new track record upsetting pre post favourite Queen Lauryn to win through to the Group 3 Darwin Cup final.
The Darren McDonald trained Silent Guardian is aiming for a $10,000 bonus in the final leg of the Tri Star Series at Ballarat greys.