Saturday's Wentworth Park betting tips & quaddie | June 11, 2022
Headquarters hosts 10 races this Saturday night and some quality greyhounds are engaged to do battle, including a very good non-graded race and a quality masters race. As usual, we will do our best to line your pockets again; we went three-for-three on Wednesday night and got you a handy return on the quaddie if you followed us there as well. We are looking to keep the streak going and will try to get you the cash early on Saturday night so you have a bank to work with and plenty left over for a late night pizza or ice cream.
BEST BET: Guelph (Race 1)
Let's get it in early tonight for our best bets tonight but Guelph is a very exciting 21month old prospect in the Mark Gatt kennels. She has only had the eight career starts for five wins now and four of those have been here over this track and distance. All of those wins here were in sub 30 seconds which shows this daughter of Dyna Double One and Portillo has a bright future ahead of her. She used box four to perfection when winning here last week and with a distinct lack of pace drawn immediately underneath her again tonight she can run her usual fast early section of around 5.50 second mark, lead comfortably, and race away to win this in a slick time. She may even run herself a new personal best tonight to better the best of night performance she set last here week dependant on the wind and weather but any win is a good win and she is clearly the best bet tonight. Danger is Diamond Ability who has been a tad unlucky on previous runs before blowing the start in her last two. If she begins like she can she can certainly worry Guelph early.
Best Bets
Race 1 –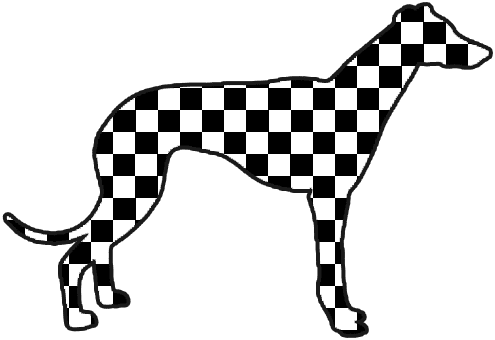 Guelph (2)
Form: 151411 | Career: 8: 5-0-0 | Trainer: Mark Gatt
NEXT BEST BET: Chasing Fernando (Race 2)
This son of Fernando Bale and Chase the Cash has been putting together an impressive Wentworth Park record with five wins and eight placings from just seventeen starts. Found plenty of trouble from box eight last week when trying to find a forward position and looking for the fence (which he never found the whole 500m journey) he was three and four wide the entire trip, but he won't have to look to hard for the fence tonight as he will be hard up against it the entire way around. There is some pace drawn out in the middle boxes which is a minor concern but we are expecting a much better performance from this boy tonight who is one win and three placings from the Ladbrokes red rug position and looks perfectly placed. Danger: Black Fox who is a talented chaser who when she finds the front early is very hard to run down. She will have her work cut out for her crossing tonight with Scramjet immediately under her and Chasing Fernando in the red but if she manages to crosses this field she may lead all the way.
Next Best
Race 2 –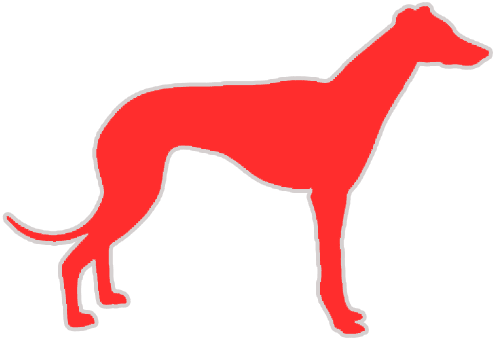 Chasing Fernando (1)
Form: 312316 | Career: 37: 12-10-5 | Trainer: Craig Watts
BEST VALUE BET: Four Five (Race 3)
This talented chaser from the Alan Proctor kennels has been desperately unlucky with his box draws of late as he is a moderate beginner and mad keen railer that needs to find the fence and then motors home when he does so. Having said that he has drawn no closer to the rails than box three only once in his last 20 starts which makes it tough on him. He was forced off the track again last Saturday trying to get across from box seven and in a race where there will be good money for the inside division if they mix at the first turn and fan across the track and Four Five can be a couple of lengths behind them on rails he can certainly make the race very interesting. The problem is he needs the fence and he may just run into the same problems he did last week trying to get across, but if the odds are right ($7 or thereabouts), then he is certainly a good each-way bet considering he has placed over fifty times in his career to date.
Best Value
Race 3 –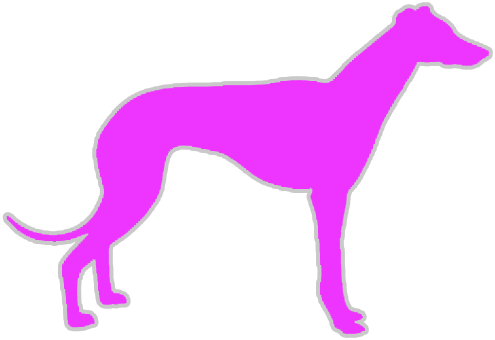 Four Five (8)
Form: 423226 | Career: 105: 11-24-27 | Trainer: Alan Proctor
Wentworth Park quaddie tips for Saturday, June 11
Investment: $54 for 100%
Similar Greyhound Racing News