Greyhound Racing Tips For Monday 11th May 2009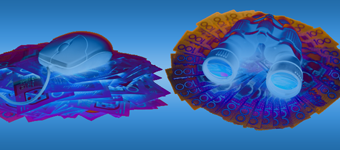 Welcome to Australian Racing Greyhound's free Greyhound Racing Tips for Monday 11th May 2009 with Tips tonight from Cranbourne (Victoria), Wentworth Park (New South Wales), Albion Park (Queensland) and Angle Park (New South Wales).
Due to some site maintenance and uprgrades over the weekend went without the tips and for a few days. After some ordinary results we look at tonight's racing with fresh eyes and hopefully we can build upon the nice profits we're showing at Betfair and get ourselves back in the black at Centrebet, Iasbet, Sportingbet and Sportsbet.
With racing tonight from Cranbourne (Victoria), Wentworth Park (New South Wales), Albion Park (Queensland) and Angle Park (New South Wales), lets just review some of our betting advice for the way those tracks play.

Cranbourne races over the 311m, 520m and 699m distances. Punters should stay away from the 311m races as a short run to the first corner cause unpredictable results and leaders usually win. Box 8 is a huge advantage in these races. The 520m distance runs more consistently and the track show a more normal distribution of the four "bookend" boxes performing best. The 699m races are run infrequently and usually contain one standout selection.
Wentworth Park went from being a very fair track to a leader biased track with the addition of "transition turns" to the corners in the mid 90's. Leaders have been advantaged ever since that track modification and consequently red box draws are small advantage over both the 520m and 720m distances now.
Albion Park was the first track in Australia to move to the finish-on lure system and it is definitely the better of the two Queensland TAB tracks. A lack of depth in a lot of races can cause upsets at Albion Park when favourites are over-rated or suffer interference. Tread warily when betting on the corner start 600m races; and the 700m races will often throw up odds-on favourites that have alot of weakness about them.
Angle Park is all about leading to the first corner, class dogs will knock up winning in South Australia as their is a definite lack of depth, even at higher grades. Again be wary of betting in 600m and 700m events at Angle Park as in many cases it is just the last throw of the dice for connections and there are very few genuine stayers.
Cranbourne Greyhounds – Race 6 – Box 4 – Republican
Republican did the job here for us last week from this same box, coming from near last to catch them all and win by 1.5 lengths in 30.55. That followed a last to first effort here 4 starts ago in 303.7 The Russell McRae trained Republican is a slow beginner has a fantastic finish and this field is not a lot harder that what he faced last week.
Cranbourne Greyhounds – Race 8 – Box 8 – Stat Dech
The Mick Fearnley trained Stat Dech has been more than impressive at 2 of his last 3 starts, winning at Traralgon in 29.97 and then 2 starts later winning a Meadows 600m race by a massive 17.5 lengths in the flying time of 34.65. Is back in distance but box 8 should suit and does have a good record at this track, starting 6 times for 2 wins and 2 places. Probably needs to lead or be near the lead to show his best but should get every chance to do that.
Wentworth Park Greyhounds – Race 1 – Box 8 – Chief Lee
Chief lee won his last start from out in this box, leading all the way to beat Thai Agent back on the 25th April 2009. Ran 2nd the the run prior here from box 5 against talented Magic City, and given he can run 5.47 early, there is no reason he shouldn't lead again and win.
Wentworth Park Greyhounds – Race 2 – Box 3 – Spring Creek
Comes to town with only Dubbo and Bathurst form but in a field of moderate beginners looks the one most liekly to ping and lead all the way. Has led all the way at 2 of her last 3 starts at Bathurst and Dubbo against fair opposition and will get every chance to lead again from box 3 tonight on debut at Wentworth Park.
Wentworth Park Greyhounds – Race 4 – Box 1 – Forest Diamond
Forest Diamond will go around at goods odds in this with some greyhounds with a real buzz about them boxed out wider. There's no doubting Take The Kitty and a few others are more talented but boxes win races and Forest Diamond has won 2 of 3 starts from box 1 and never missed a place. Has had 6 starts at Wenty for 2 wins and a placing has won 2 of her last 4 starts. Boxed to upset the more fancied rivals.
Albion Park Greyhounds – Race 3 – Box 2 – Rope Burn
Tha Andrew Monaghan trained Rope Burn won convincingly from this same box last week in the heats and should be able to repeat the effort here tonight. Up against very similar opposition, Rope Burn ran a good 5.79 first section last week and anything like that tonight will lead this easily. The 30.40 was the quickest of the heats and this son of Pure Octane ~ Thing Ona String looks a class above them here.
Albion Park Greyhounds – Race 7 – Box 1 – Tonto Tears
The Helen Ivers owned Tonto Tears has been quielty racking up the wins here and at Ipswich. By import sire Kiowa Sweet Trey ~ Tears, the Tony Brett trained bitch has now won 10 of 16 starts, winning 4 of 8 runs here. Her last win was her best running 30.10 from box 3 last week and does look ideally boxed in the red. Won't be flash odds but will win.
Don't Miss The Late Mail With Our Twitter Tips
Sometimes things can happen after we publish out Tips which change the way we view a race. Now by using Twitter you can take advantage our of our expert form analysis minute by minute as events happen. Follow us on Twitter and you'll be able to receive all our Late Mail direct to your phone or email, so you'll never miss that next winner, no matter where you are. Follow @GreyhoundRacing on Twitter now and start winning more.
Free $50 Bet At Sportsbet
Remember if you like any of our Tips and want to get your punting account kick started, all our readers are able to take advantage of our Free $50 Bet offer for anyone that is able to open a new account with Sportsbet. Just open a new account at Sportsbet from any of our links and you can be betting and winning for free on us.
Don't Like Our Tips? Lay Them At Betfair
If you think our selections can't win, you can make money by betting against us and laying the selection at Betfair. Follow any of our Betfair links to open a Befair account now and get a Free$50 Bet to put our greyhound Tips to the ultimate test.
Australian Racing Greyhound Dog House (NTBBA – Never To Be Backed Again)
Me Boss (New South Wales)
Bikini Beach (Queensland)
Autumn Honey Bee (New South Wales)
Teaman Titch (Victoria)
Sculpted (South Australia)
Matching Outcome (Queensland)
Miss Opie (Victoria)
Australian Racing Greyhound Kennel
Physical (Dapto, Bulli, Richmond)
Punk Appeal ( > 600m races)
Uno Express (Victoria)
Miss Amy Jade (Queensland)
Sardius (Victoria – short races / wide draws)
Lochinvar Polo (New South Wales)
Like Iron Mike (Horsham)
After Party (Victoria)
Miss Fluffy (Victoria)
Pure Inspiration (Victoria)