Greyhound Racing Tips For Monday 4th May 2009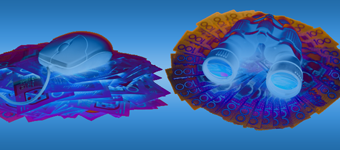 Welcome to Australian Racing Greyhound's free Greyhound Racing Tips for Monday 4th May 2009 with Tips tonight from Cranbourne (Victoria), Wentworth Park (New South Wales), Albion Park (Queensland) and Angle Park (New South Wales).
Due to some of the worst racing seen on a Sunday for some weeks we didn;t even offer up a tip yesterday with our only choices being the relatively unknown Rockhampton form and Port Pirie along with Sale. One of these days the state regulators will wake up to the opportunity they are throwing away by not putting on haf decent races on a Sunday. 'Til then we won't be betting and we wouldn't advise anyone else to.
With racing tonight from Cranbourne (Victoria), Wentworth Park (New South Wales), Albion Park (Queensland) and Angle Park (New South Wales), lets just recap the way those tracks play.

Cranbourne races over the 311m, 520m and 699m distances. Punters should stay away from the 311m races as a short run to the first corner cause unpredictable results and leaders usually win. Box 8 is a huge advantage in these races. The 520m distance runs more consistently and the track show a more normal distribution of the four "bookend" boxes performing best. The 699m races are run infrequently and usually contain one standout selection.
Wentworth Park went from being a very fair track to a leader biased track with the addition of "transition turns" to the corners in the mid 90's. Leaders have been advantaged ever since that track modification and consequently red box draws are small advantage over both the 520m and 720m distances now.
Albion Park was the first track in Australia to move to the finish-on lure system and it is definitely the better of the two Queensland TAB tracks. A lack of depth in a lot of races can cause upsets at Albion Park when favourites are over-rated or suffer interference. Tread warily when betting on the corner start 600m races; and the 700m races will often throw up odds-on favourites that have alot of weakness about them.
Angle Park is all about leading to the first corner, class dogs will knock up winning in South Australia as their is a definite lack of depth, even at higher grades. Again be wary of betting in 600m and 700m events at Angle Park as in many cases it is just the last throw of the dice for connections and there are very few genuine stayers.
Cranbourne Greyhounds – Race 4 – Box 4 – Republican
Republican doesn't look much on paper but a last to first effort at 4 starts ago and a vacant box to his inside brings him right in to contention. That was a 30.37 win which would be well and truly good enough to win this. Is a slow beginner that tries to rally home. Should get some breaks in the run here and just needs a crack at them at some point.
Cranbourne Greyhounds – Race 7 – Box 2 – Marchell
It's impossible to go past Marchell here who put to good Ballarat wins back to back winning a 5th grade heat and final from boxes 2 and 4. That form was way better than previous efforts and have to trust he brings that form to here. Led throughout on both those occassions and we'll be looking for him to do the same here from box 2.
Wentworth Park Greyhounds – Race 1 – Box 7 – Take The Kitty
Despite the fact Take The Kitty looked like a superstar here Saturday night ,running an unbeleivable 29.83 on a wet track winning by 13 lengths; they'll be staying away from her in droves from the wide box. Pegged mad for the inside, we think the price will get good enough that we can risk the wide box to be on the quickest greyhound in the race. Will need a touch of luck to get a position early but if the breaks come, she'll blow them away.
Wentworth Park Greyhounds – Race 4 – Box 2 – Black Star Lass
Future stars Black Star Lass get a start from an ideal box after an impressive 30.31 win here last week. That followed a 30.52 best of night win, when she went 3.5 lengths quicker than Bells Pace did at the same meeting. Finished 4th in the Magic Maiden Final at this track and has now won 3 of 5 career starts. Should be way too good here.
Wentworth Park Greyhounds – Race 6 – Box 1 – My Half Brother
Another youngster with a boom on them is My Half Brother. Has put some very handy wins together at Nowra and Bulli. Is on debut here tonight but has shown enourmous strength in his 4 career wins from 6 starts to date. Gets an ideal box and looks to have too much talent for these even if he can't lead.
Wentworth Park Greyhounds – Race 7 – Box 2 – Really Satisfies
Absolutely no reason to jump off Reall Satisifes who we've backed at each of her 4 career outings and all have resulted in wins. Raced well here last week to notch her first win at Wenty in 3045 and has won at Richmond in a flying 30.65. Has early pace and should have no trouble leading in this scratching decimated field. Win number 5 from 5.
Albion Park Greyhounds – Race 4 – Box 3 – Zingara
Back to an inside box draw after 2 unplaced efforts from wide boxes, Zingara gets her chance to reassert some form tonight. Has a PB of 30.44 here and can run reasonable first splits to take up a position. Has had 7 starts at this track and distance for 2 wins and 2 minors and should get the right run tonight from box 3.
Albion Park Greyhounds – Race 7 – Box 1 – Perfect Pedro
Perfect Pedro gets an ideal drawn to rack up win number 3 in a row over the 600 here after running 35.46 and 35.45 to notch 2 wins weeks apart. Has been having her runs well spaced and should be fresh enough to lead easily here and her times are good enough to win this.
Albion Park Greyhounds – Race 8 – Box 2 – I'm Puzzled Too
Another 600m race and another greyhound who is shooting for 3 wins in a row over the 600 journey at Albion Park. I'm Puzzled Too has posted 2 wins here recently in 35.33 and 35.32. No reason at all that he cannot add to that record and has started at this track and distance 6 times for 4 wins and 1 minor. Gets every chance from an ideal box draw.
Albion Park Greyhounds – Race 9 – Box 1 – Black Raven
Black Raven overcame box 5 last start here to run 30.27 at her first start at this track and distance. That effort followed good form through the Ipswich Auction 431m series races recently and capped those efforts with a 4th to Gnarraloo in the final from a wide draw. Won the 3 previous races very well from boxes 5 and 1 and should lead this easily. Has now won 8 of 18 starts and looks well above average.
Angle Park Greyhounds – Race 1 – Box 1 – Trickett Bale
The move to box 1 brings Trickett Bale right in to this race. She has won 4 of her 16 starts to dat with 3 of those wins from boxes 1 and 2. Led all the way here 3 starts back from box 2 running 30.39 and the failed from boxes 4 and 6. Back on the inside she should lead and prove too good again.
Angle Park Greyhounds – Race 6 – Box 5 – Suspicious Tina
Suspicious Tina did the job well 2 starts ago leading almost all the way in 30.39 from box 2 and then ran 2nd the whole trip last start from the same box. Has to contend with box 5 here but does have early pace and looks capable of leading this. She is definitely no world beater but can steal this at odds.
Don't Miss The Late Mail With Our Twitter Tips
Sometimes things can happen after we publish out Tips which change the way we view a race. Now by using Twitter you can take advantage our of our expert form analysis minute by minute as events happen. Follow us on Twitter and you'll be able to receive all our Late Mail direct to your phone or email, so you'll never miss that next winner, no matter where you are. Follow @GreyhoundRacing on Twitter now and start winning more.
Free $50 Bet At Sportsbet
Remember if you like any of our Tips and want to get your punting account kick started, all our readers are able to take advantage of our Free $50 Bet offer for anyone that is able to open a new account with Sportsbet. Just open a new account at Sportsbet from any of our links and you can be betting and winning for free on us.
Don't Like Our Tips? Lay Them At Betfair
If you think our selections can't win, you can make money by betting against us and laying the selection at Betfair. Follow any of our Betfair links to open a Befair account now and get a Free$50 Bet to put our greyhound Tips to the ultimate test.
Australian Racing Greyhound Dog House (NTBBA – Never To Be Backed Again)
Me Boss (New South Wales)
Bikini Beach (Queensland)
Autumn Honey Bee (New South Wales)
Teaman Titch (Victoria)
Sculpted (South Australia)
Matching Outcome (Queensland)
Miss Opie (Victoria)
Australian Racing Greyhound Kennel
Physical (Dapto, Bulli, Richmond)
Punk Appeal ( > 600m races)
Uno Express (Victoria)
Miss Amy Jade (Queensland)
Sardius (Victoria – short races / wide draws)
Lochinvar Polo (New South Wales)
Like Iron Mike (Horsham)
After Party (Victoria)
Miss Fluffy (Victoria)
Pure Inspiration (Victoria)
More greyhound news