Breaking down the 2017/2018 AGRA racing calendar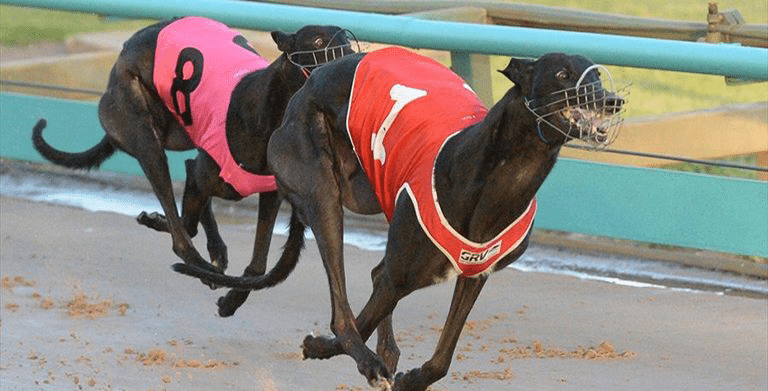 THE Australian Greyhound Racing Association (AGRA) has released the group racing calendar for the 2017/2018 racing season.
Over the next 12 months we can expect to see 121 group or listed greyhound events – 33 of which will be run at group 1 level, 28 at group 2 level and 41 at group 3 level. Additionally, there will also be six races at group 3 level which are restricted races and a total of 13 listed events.
Unlike many years, the prize money levels for most races have virtually stayed the same across the board, with a couple of exceptions detailed below.
Over the next year more than $6.44 million in prize money will be handed out to winning connections of feature races across the country, with $3.62 million going to winners of group 1 races.
As it has been for a number of years, the Group 1 Melbourne Cup remains the country's richest greyhound race, offering $420,000 to the winner. Also carrying lucrative prize money cheques are the Group 1 Australian Cup ($250,000) and the Group 1 Golden Easter Egg ($250,000).
Notably, the Group 2 Ballarat Cup has dropped back down to $47,000 from $77,000 in 2016.

Another important difference between the calendars is that the Shootout will now revert back to group 3 status. Once holding group 2 status and a $50,000 winner's cheque, the four-dog invitation-only race will now be worth $25,000.
The Shootout will also be run at a different time this season. Having previously been held during the Melbourne Cup Carnival, it will now be run and won on New Years Day at Sandown Park.
In NSW, the Richmond Riches, open to pups purchased from the Richmond Puppy Auction, has fallen significantly from $100,000 in 2017 to $40,000 in 2018 – the biggest drop on the calendar.
Over in WA, the flagship races, the Group 1 Perth Cup and Galaxy, have been moved to April. Previously, the races clashed with the Group 1 National Derby and Futurity at Wentworth Park, with the new scheduling providing a perfect lead-in to the world's richest staying race, the Group 1 Sandown Cup in May.
Western Australia will also have a new group race, the Group 3 The Miata which will be run over the 715m trip. Named after one of the state's best greyhounds, The Miata will carry a prize money purse of $25,000.
The Easter Gift has also been elevated to Group 3 status, having previously been run as a Listed race. It is held at Sandown Park on the Thursday before Easter, with its prize money remaining at $25,000.
The full break down of the 2017/2018 AGRA calendar is as follows:
2017/2018 Group 1 Greyhound Races
National Sprint Championship – $75,000
National Distance Championship – $75,000
Dapto Megastar – $75,000
Adelaide Cup – $75,000
Vic Peters Classic – $75,000
Topgun – $150,000
Hume Cup – $75,000
Bold Trease – $100,000
Sale Cup – $75,000
Super Stayers -$100,000
Sandown Cup – $175,000
Sapphire Crown – $100,000
Winter Cup – $75,000


2017/2018 Group 2 Greyhound Races

Bendigo Cup – $47,000
McKenna Memorial – $40,000
Shepparton Cup – $47,000
Black Tip – $40,000
Bob Payne Spring Sprint
Lismore Cup – $40,000
Geelong Cup – $47,000
All Stars Sprint – $40,000
Top Gun Stayers – $75,000
Ballarat Cup – $47,000
Laurels Classic – $50,000
Gosford Cup – $40,000
Warragul Cup – $47,000
Summer Distance Plate – $40,000
Traralgon Cup – $47,000
Cranbourne Cup – $47,000
Launceston Cup – $47,000
Bulli Gold Cup – $40,000
Richmond Oaks – $40,000
Richmond Derby – $40,000
Horsham Cup – $47,000
Launching Pad – $150,000
Maitland Cup – $40,000
Queensland Futurity – $40,000
Queensland Derby – $40,000
Warrnambool Cup – $47,000
WA Derby – $40,000
WA Oaks – $40,000


2017/2018 Group 3 Greyhound Races

Darwin Cup – $25,000
Dapto Maiden – $25,000
Townsville Cup – $25,000
Chairman's Cup – $25,000
Healesville Cup – $25,000
Canberra Cup – $25,000
SA Oaks – $25,000
Sa Derby – $25,000
Casino Cup – $25,000
Top Cat Video Cup – $25,000
Gold Coast Cup – $25,000
Mandurah Cup – $25,000
Sydney Cup – $25,000
Gawler Cup – $25,000
Silver Bullet – $25,000
Young Star Classic – $25,000
Nowra Spring Puppy Classic – $25,000
Ipswich Cup – $31,500
Sir John Dillon Memorial – $25,000
Summer Cup – $25,000
Christmas Gift – $25,000
Shootout – $25,000
Birthday Cup – $25,000
The Miata – $25,000
Devonport Cup – $25,000
Queensland Cup – $25,000
Vince Curry Memorial Maiden – $40,250
Magic Maiden – $25,000
New Sensation – $25,000
Easter Gift – $25,000
The Ambrosoli – $25,000
Gold Cup – $25,000
Nowra Summer Puppy Classic – $25,000
Perth Cup Consolation – $25,000
Ladies Bracelet – $25,000
Bill Collins Speed Star – $25,000
The Racecallers – $25,000
The Lizrene – $25,000
Flying Amy Classic – $25,000
Super Stayers Invitational – $25,000


2017/2018 Restricted Group 3 Greyhound Races

Cranbourne Classic – $25,000
GRV Great Chase – $47,000
Brian Johnstone – $25,000
GRV Vic Bred Series – $25,000
Ipswich Auction Series – $40,000
Howard Ashton – $25,000


2017/2018 Listed Greyhound Races

Destini Fireball Stayers – $25,000
Northern Districts Cup – $25,000
Globe Memorial Maiden – $15,000
Cup Night Sprint – $25,000
Newcastle Cup – $15,000
SA Sprint Championship – $15,000
The Collerson – $15,000
Australian Sprint – $15,000
Maidment Memorial – $15,000
Mount Gambier Cup – $15,000
Ultra Sense – $15,000
Richmond Riches Puppy Classic – $40,000
Cup Night Stayers – $15,000
Similar Greyhound Racing News